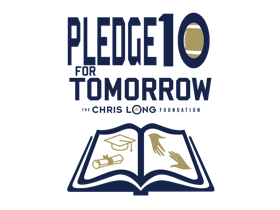 CALLING ALL EAGLES FANS
I have had an amazing opportunity to play 10 years of NFL football. I want to give back to the communities who were part of that journey. The city of Philadelphia and Eagles fans have taken me in, supported me and made me and my family feel at home, now I am excited to invest back in the community with you.
This season I have made the decision to give all my game earnings to help promote educational equity and opportunity for underserved youth. I already committed my first six game checks to fund scholarships in my hometown of Charlottesville, VA. Now, I have made the pledge to give my last 10 game checks to organizations focused on making learning and college a reality for kids in the three cities that have given me so much throughout my career – Philadelphia, Boston and St. Louis. I've launched Pledge 10 for Tomorrow, challenging fans from all three cities to take the pledge with me. This is your chance to step up for Philly!
---
PLEDGE 10 FOR TOMORROW
This is your opportunity to accept the challenge and join my pledge to the youth of Philadelphia. Here's how to Pledge 10 for Tomorrow:
No pledge is too small, or too big. Every little bit helps and if we all make this pledge, we can have a life changing impact for underserved kids in Philadelphia. The proceeds from this campaign will support Summer Search in Philadelphia, an awesome organization that holistically supports underserved youth from their Sophomore year through college graduation, strengthening the skills students need to become college-educated leaders who give back to their families and communities.
To raise the stakes a bit, I will be donating an additional $50,000 to the charity in the city that wins the challenge by having the most pledges!*
Follow the Pledge 10 for Tomorrow Challenge and see how Philadelphia is stacking up here
*Total pledges for the $50,000 competition will be an addition of all contributions and Pledges made on Pledgeit.org plus donations giving directly to the benefitting organizations in support of this campaign.
---
BECOME A FUNDRAISER FOR THIS CAMPAIGN
If you really want to make an impact and give your city a boost in the challenge to win the $50,000, you can become a fundraiser for this campaign by clicking here and sending your fundraiser link out to everyone you know.
---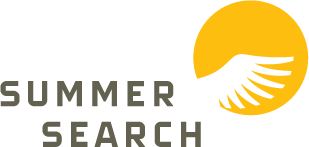 Summer Search is a national youth development organization dedicated to creating greater equity by increasing the number of students from low-income backgrounds who successfully enter and complete college. We provide high school and college students with developmental opportunities and resources to strengthen their college-going identities and readiness to become first-generation college graduates and socially responsible leaders. For more on Summer Search Philadelphia visit www.summersearch.org/philadelphia
---
*Photo courtesy of Philadelphia Eagles team photography