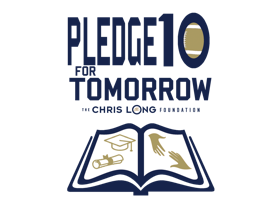 I have had an amazing opportunity to play 10 years of NFL football. I want to give back to the communities who were part of that journey. This season I have made the decision to give all my game earnings to help promote educational equity and opportunity for underserved youth. I already committed my first six game checks to fund scholarships in my hometown of Charlottesville, VA. Now, I have made the pledge to give my last 10 game checks to organizations focused on making learning and college a reality for kids in the three cities that have given me so much throughout my career – Boston, St. Louis and Philadelphia. I've launched Pledge 10 for Tomorrow, challenging fans from all over the country to take the pledge with me.
---
PLEDGE 10 FOR TOMORROW
This is your opportunity to accept the challenge and join my pledge to make an impact for youth. Here's how to Pledge 10 for Tomorrow:
No pledge is too small, or too big. Every little bit helps and if we all make this pledge, we can have a life changing impact for underserved kids around the country. Three of the four organizations identified (Summer Search Boston, Summer Search Philadelphia and College Bound), provide a holistic support system to each individual student beginning in their sophomore year of high school through the completion of their undergraduate degree. Summer Search and College Bound provide mentoring, develop academic competency and nourish the overall well-being of students facing systemic inequities that could deter their pursuit of higher education. The Little Bit Foundation in St Louis begins their student advocacy program in elementary school and addresses the needs of the whole child – body, mind and spirit – so that students can focus on their education all the way through graduation.
Follow the Pledge 10 for Tomorrow Challenge here
---
BECOME A FUNDRAISER FOR THIS CAMPAIGN
If you really want to make a huge impact for youth, you can become a fundraiser for this campaign by clicking here and sending your fundraiser link out to everyone you know.
---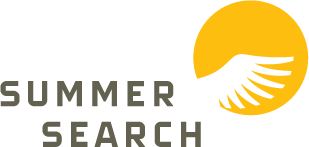 Summer Search is a national youth development organization dedicated to creating greater equity by increasing the number of students from low-income backgrounds who successfully enter and complete college. We provide high school and college students with developmental opportunities and resources to strengthen their college-going identities and readiness to become first-generation college graduates and socially responsible leaders. For more information on Summer Search visit www.summersearch.org/home.
---

The Little Bit Foundation is committed to helping disadvantaged school children by creating a positive impact for personal growth, increasing self-esteem and encouraging a more focused and active learning environment. We do this by building strong relationships and partnering closely with St. Louis schools. For more information on The Little Bit Foundation visit www.thelittlebitfoundation.org.
---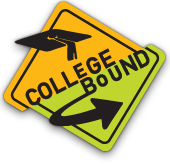 College Bound is a St. Louis-grown nonprofit recognized as one of the best college access-and-success organizations, nationwide. Through an individualized, holistic, and multi-year commitment, College Bound empowers promising students from economically disadvantaged backgrounds to achieve bachelor's degrees and fulfilling careers. Why? Because one college degree can end the cycle of poverty in a family forever. Today, College Bound students graduate at five times the rate of their peers. For more information on College Bound visit collegeboundstl.org.