BethAnn Telford, a fearless endurance athlete living with brain cancer, has helped raise more than $835,000 for brain cancer research and with her participation in the World Marathon Challenge she hopes to reach her ultimate goal of $1,000,000.
The World Marathon Challenge is an amazing logistical and physical challenge to run seven marathons on seven continents in seven consecutive days. A challenge that can be found on the 7 ultimate achievements in endurance running list and the one that only 560+ people have accomplished in the world.
From January 23-29, across 183.4 miles, BethAnn will be wearing hand-designed New Balance shoes dedicated to 14 brain cancer survivors living in different areas around the world.
By pledging a donation towards every mile BethAnn accomplishes you will be helping to support ABC² (Accelerate Brain Cancer Cure), a Washington DC-based venture philanthropy nonprofit organization that drives cutting-edge research and treatments for brain cancer & brain tumors.
Check out BethAnn's Spark Hope Podcast by clicking here.
---
PLEDGE GIFTS
All pledgers will receive a pair of #Selfeet to Defeat Brain Cancer Shoelaces. You can help raise awareness of brain cancer and the need to fund more research by posting pictures of your #Selfeet shoelaces and tagging 3 friends on Instagram, Facebook or Twitter using #Selfeet.
*One-time donations over $45 will receive a pair of #Selfeet shoelaces
All of the proceeds from this campaign will go directly to ABC² to benefit researchers that push the limits of science and technology. ABC² has awarded more than 100 grants totaling over $20 million to world-renowned researchers and physician-scientists from 54 institutions.
To learn more about ABC², visit http://abc2.org.
To learn more about BethAnn's contributions to ABC2, visit http://abc2.org/team/bethann-telford.
---
BECOME A FUNDRAISER
Help reach the goal of $900 per mile by becoming an official Fundraiser for BethAnn's Challenge. All you have to do is sign up by clicking here and ask your friends to pledge or donate to your fundraising page. Every time someone makes a pledge or donation to your fundraising page you'll receive recognition on the leaderboard.
---
TRIP DETAILS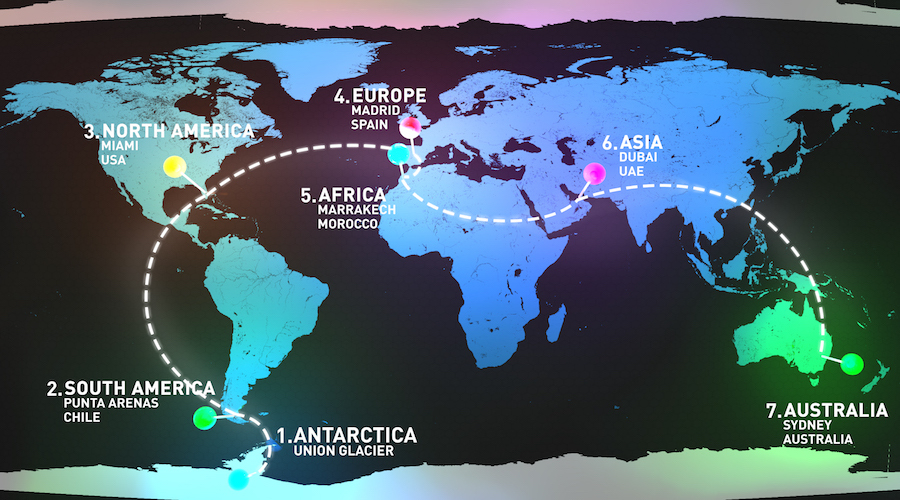 THANK YOU
Thank you so much for supporting this campaign. More importantly, thank you for your generosity to supporting ABC² and helping their organization find a cure for brain cancer.