Do you feel devastated by the rise of racism, anti-Semitism, and hatred of humanity? Not sure how to respond to the Neo-Nazi violence in #Charlottesville?
Responding to hate with hate does not stop hate. We know we must respond to hate with love. But how?
Pledge to donate $1 (or any amount!) for every Alt-Right/Neo Nazi/Hate-sympathizer that shows up to rally on the Boston Common this Saturday, August 19.
Show your love and pledge to donate to organizations working to end hate! #makehaterspay
More haters at Saturday's rally? More money for Anti-Hate Groups. And the donations will be made 'in their names'!
Less haters on Saturday = Less hate, so it is a win-win!
Your pledge of any amount for each hater will be distributed to the following organizations split evenly. We will use the Boston Police Department report for total attendees - they have issued a permit for 100 participants.
---
Where did we get this idea? From Germany's fight against anti-Semitism and Neo-Nazis: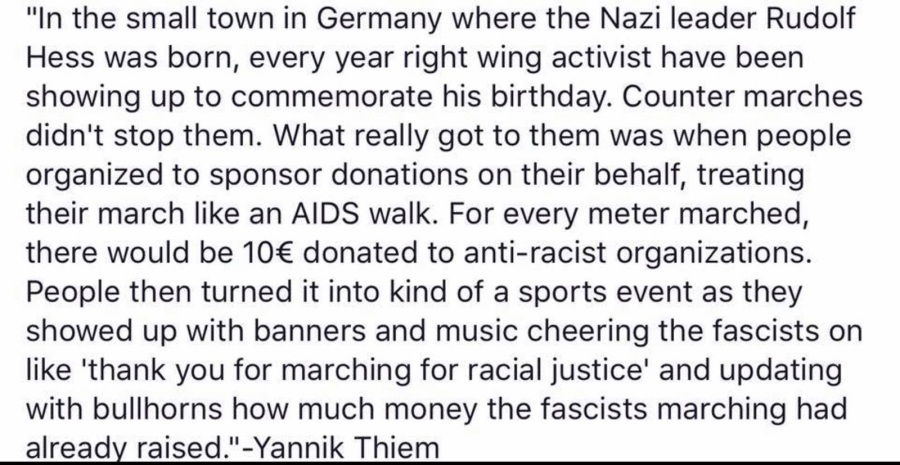 ---
This campaign is being led by concerned citizens of Boston, and fiscally sponsored by Union Capital Boston, a 501c3 nonprofit that is not directly coordinating or managing this campaign.
You can change your pledge and total amount at any time before and after the rally.