JOIN ME AND BLACKHORSE LIMO IN SUPPORTING YOUTH WHO STUTTER
I totally embrace my stutter - it makes me who I am. Some people have blue eyes, some have blonde hair, and some people stutter. I've never let it hold me back and I've teamed up with SAY (The Stuttering Association for the Young) to help kids who stutter build the confidence they need to pursue their own dreams.
Young people who stutter often face unimaginable fear and cruelty from a world that doesn't understand them. Over time, they may recoil from the world, silencing themselves to hide their stutter, embarrassment and shame. SAY empowers young people who stutter and inspires the world to treat them with compassion and respect.
Blackhorse Limo, Houston's one of a kind limo service, has pledged to donate $200 for every home run I hit this season to SAY. Now, I'm asking you to step up to the plate for youth who stutter, by joining the pledge. The more money pledged per home run will make it that much more special rounding those bases after a long ball.
---
HOW YOU CAN HELP
---
ABOUT SAY
SAY: The Stuttering Association for the Young is a national non-profit organization that empowers, educates, and supports young people who stutter and the world that surrounds them.
Through summer camp, speech therapy, and creative expression, SAY builds a community of acceptance where young people who stutter gain confidence and communication skills.
For more information about SAY visit http://www.say.org
---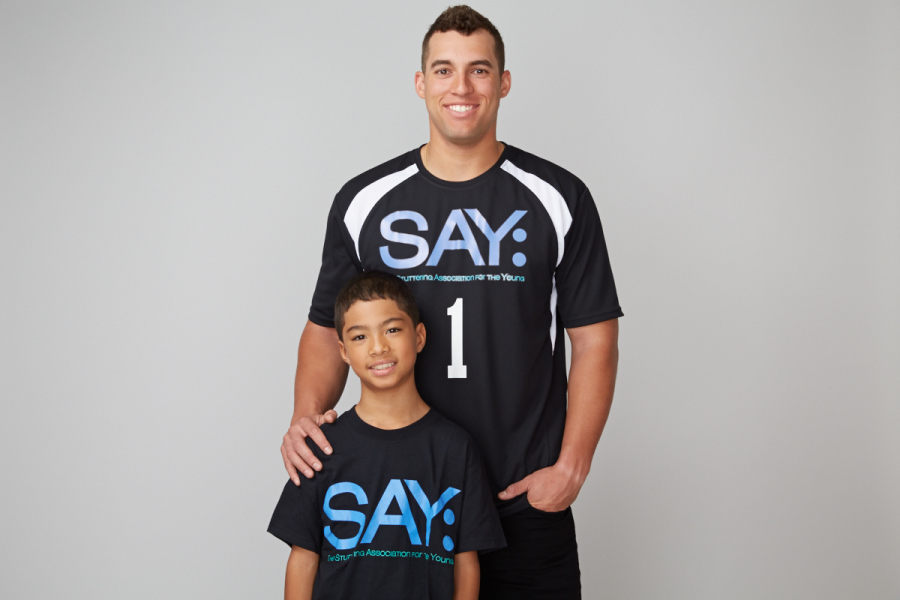 Photo by Nick Reuchel
---
THANK YOU!
This campaign goes beyond baseball. It's about giving to those who truly need and deserve our support. Thank you for supporting my cause and the Stuttering Association for the Young. Please also don't forget to share this campaign with your friends and family and on your social media channels.
Sincerely,
George Springer