Growing up in Cuba was not easy. We had to fight for everything, and sometimes even that was not enough. I knew that as soon as I had the opportunity, I wanted to give back; to give children growing up in tough situations, the resources, opportunities and support they deserve. Children are the hope of our world, and that is why I created my Wild Horse Foundation, and why I've launched my Homers for Hope campaign.
I am personally pledging $1,000 for every home run I hit this season to fund the inaugural Inspiration Field and Facility at Pioneer Park in the city of San Fernando. I've had this dream to create baseball fields for children and their families, not just to play sports but to get what they need like water, healthy snacks, and learn other things to improve their life. With your help, that dream will become a reality.
Please join me in supporting our youth and providing hope by making your pledge today!
---
CAMPAIGN REWARDS
Everyone who pledges will receive an autographed Yasiel Puig photo card

The first 66 pledges of $66 or more will receive an autographed Wild Horse Foundation hat

Donate at least $250 and receive two tickets to a Dodgers game, and be entered to win a VIP experience*:

Anyone whose total contribution equals at least $10,000 will get to attend a private dinner with Yasiel
*Pledge must be received by August 25th and will be fulfilled on select dates in September 2018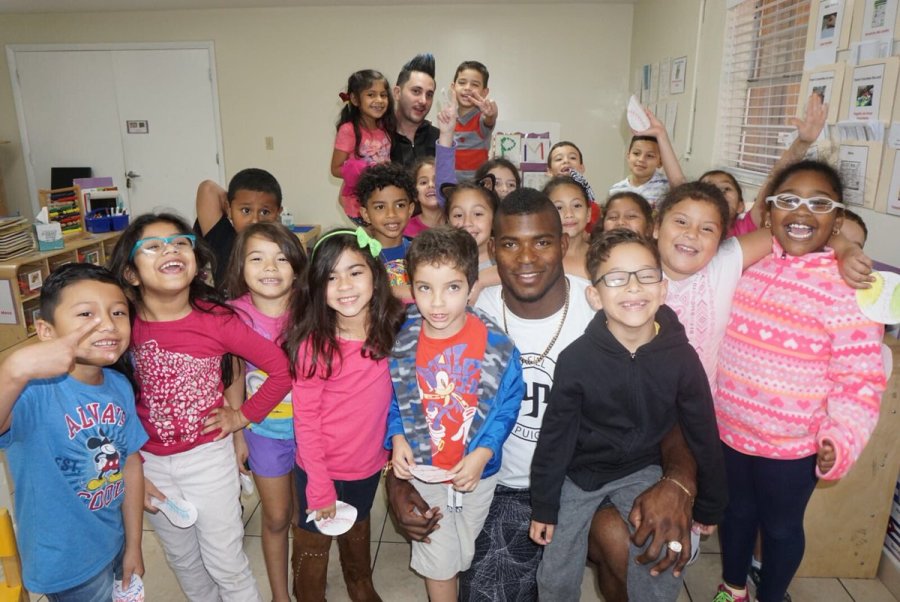 ABOUT YASIEL PUIG'S PROJECT IN PARTNERSHIP WITH THE CITY OF SAN FERNANDO
The inaugural Yasiel Puig Project will include a complete refurbishment of Pioneer Park located in San Fernando, CA. The site will include baseball fields, softball fields, tennis courts and a full-service facility.
An existing structure on site will be renovated into the Program Facility Center, which will include a kitchen to host cooking workshops for local children and their families. The snack bar will promote healthy food and drinks sponsored by Flor De Lima. The facility will also provide free meals to children in need, made possible by Providence Healthcare, local and state funding.
Volunteers from California State University at Northridge will lead programs for physical health and wellness, mental health counseling, and other programs designed to benefit children and encourage their families to live healthier, well-rounded lives. The facility will also provide educational resources for adults through programs for financial literacy, ESL, citizenship and life coaching.
This project will be made possible by donations from Pledge It and Yasiel's 2nd Annual Celebrity Poker Tournament.