PLEASE JOIN ME IN SUPPORTING BRAVE BREED RESCUE AT INDIANA'S NFL PRO DAY BY PLEDGING FOR EVERY BENCH PRESS REP I COMPLETE.
---
As I take the next step toward achieving my NFL dream, I have made an important decision to use my performance at Indiana's Pro Day to support Brave Breed Rescue, a non-profit that I founded, dedicated to rescuing and re-homing all dog breeds that enter our care.
I am a dog lover through and through, and it breaks my heart when I see dogs that are neglected, mistreated and even unnecessarily euthanized. With Brave Breed Rescue, we have a mission to save as many at risk dogs as we possibly can. Everything we do and every decision we make is with the dogs best interest in mind, including implementing behavioral training for every single dog that enters our rescue, and waiting until the dogs are at least 6 months old to be spay or neutered.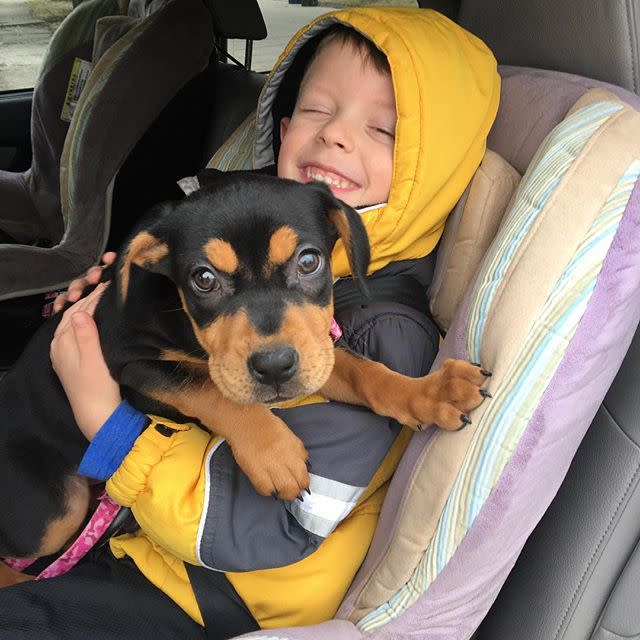 For my best buddy Piper, and for all the future best friends out there, I am honored to use this great opportunity and platform that I've been given to support the amazing work of Brave Breed Rescue, as we work to successfully rescue and re-home an extremely high amount of well behaved, loving, family member like, best friend-esque, dogs.
---
THANK YOU!
Thank you for your support of my campaign and of Brave Breed Rescue. I'll be training extra hard, knowing that with your pledges, every rep is more money raised to save dogs' lives and build happy homes.
Please don't forget to share this campaign and your support on social media (Facebook, twitter, instagram, etc.).
Sincerely,
Wes Martin
---
Please also check out the 2019 Pledge It NFL Combine & Pro Day Challenge to see the important causes that fellow soon to be NFL Rookies are supporting through their Combine and Pro Day performances.