I can't even begin to tell you how excited I am for this 2019 season! My body is healthy and my spirit is stronger than ever. Last year, with your help, we were able to do some great things off the field: my former teammates Sam Tuivailala, Tyler Lyons, and I all raised money to build a large sustainable farming project in the Dominican Republic.
This year, I hope you'll join me as I dedicate my 2019 campaign to completing the work in the DR and also benefiting two organizations that played a huge part in developing my character as a person and mean so much to me: The Boys & Girls Club and The Special Olympics in my hometown of Texarkana, TX.
I'll be matching every dollar you pledge, and I'll be giving out some great rewards to thank you for being part of this effort!
MY 2019 PROJECTS:
Boys & Girls Club
When I was a kid, me and my family would go to the Boys and Girls Club basketball leagues. It was a place that parents could have their children meet and participate in after school programs and tutoring assistance. The Boys and Girls Club introduced me to many kids from other backgrounds and areas of Texarkana. We learned how to compete against one another and develop friendships. I remember thinking how cool it was walking through the front doors and seeing photos of the professional athletes that came through that same club (Rod Smith, Mike Cherry, Craig Monroe, and a handful of others). The facilities were not in the best shape but it worked for us and we learned life lessons that we keep with ourselves today.
I recently learned that the club needs some repairs and is trying to launch a sports program. I can't think of a better way to give back to my hometown than to help with the repairs and to restore the baseball field they just signed a 30-year lease on. The field will be used to help get kids under 10 ready to play in kid-pitch leagues. Also, when I am back in town during the offseason I'd like to host a baseball clinic on that field for the kids.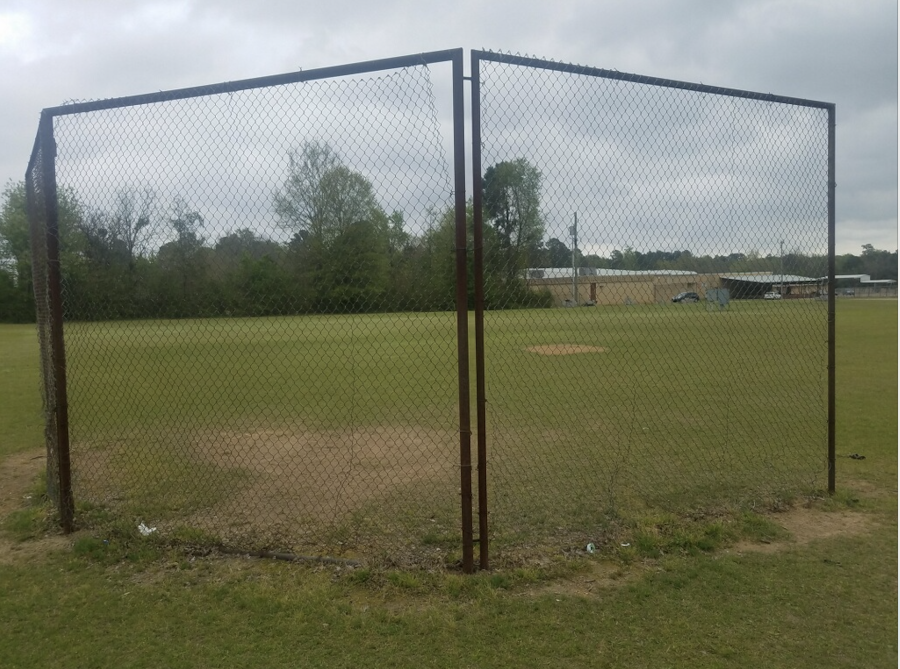 This is the field in Texarkana, TX that will be restored from this year's campaign.
Special Olympics
Also really close to my heart is the Special Olympics program. My family has a very close friend named Kristen, who participates in Special Olympics competitions. Her mother is the Special Olympics Director and Coordinator for the Texarkana area programs. I have attended many of Kristen's softball games and track meets, and although some people see her as handicapped, I see her and her team as competitors. Kristen is my friend, and I receive texts from her routinely on how she has placed in an event or to wish me good luck in my game.
Sustainable Farming in the DR
Finally, I am excited to continue the great work we started in the Dominican Republic last year and to give back to something that has always been important to my family. In 2019, I'm also dedicating my work on the field towards continuing to build a farming and sustainable agricultural system in the Monte Plata region of the DR. This project — which we supported last year through the Striking Out Poverty program and Food for the Hungry — will continue over the next 2 years and includes a partnership with exporters that will lead to sustainability for these families and their communities for many years to come.
What I'm most excited about is FH's training program, which educates farmers and give them tools and techniques that, like my grandparents, will help them be able to sustainably provide for their families — and communities.
I absolutely love that I have this opportunity to give back and I'm so excited to get this campaign out there! I can't do this alone, and I'm thankful to my friends, family, and all the fans out there for caring. I hope you'll join this year by pledging alongside me. I'll be doing giveaways and contests to keep this fun, and below are some rewards to get the ball rolling!
– Michael
SPECIAL REWARDS
All Prizes are awarded once the $ threshold is reached or directly donated