Please join me in helping to armor adopted, disadvantaged and foster children for success by pledging for every tackle I record this season. You can also make a one-time donation.
Each week during the regular season, the NFLPA #CommunityMVP program recognizes one player who has demonstrated a commitment to making a positive impact in his community. I am honored to have been chosen as the Week 14 NFLPA Community MVP, based on my efforts hosting "A Very Van Noy Christmas" event that served 153 financially disadvantaged foster families. In recognition of this honor, the NFLPA has kicked of my Tackles for a Better Future campaign by making a $10,000 to my Van Noy Valor Foundation. My wife Marissa and I have also pledged $15,000, and during this season of giving this is your chance to become a Community MVP with me by making your pledge.
Anyone whose total pledge or donation equals at least $30 will receive a special Van Noy Valor Foundation Christmas Ornament.
One lucky contributor will be chosen at random to receive a signed Kyle Van Noy jersey!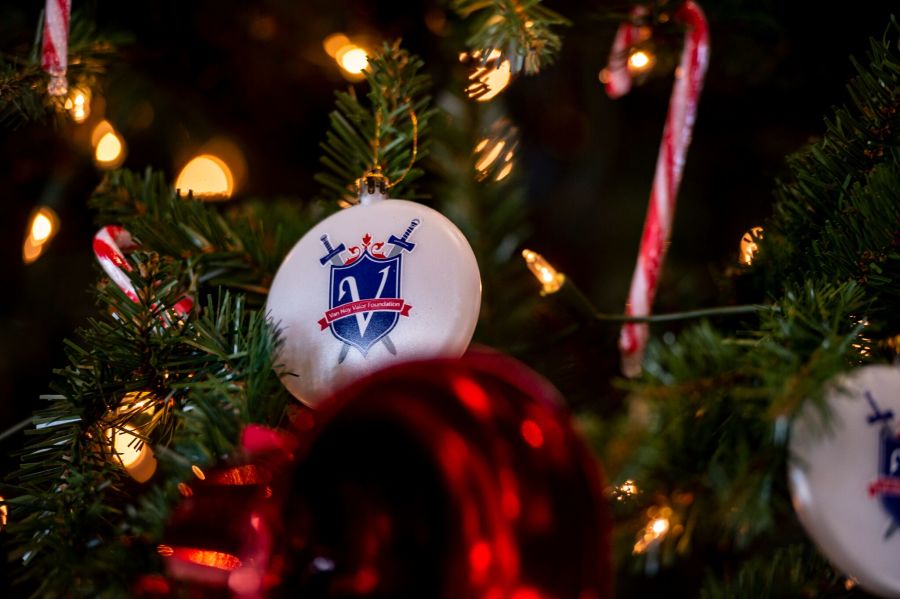 WHO YOU'LL BE SUPPORTING
My wife Marissa and I were inspired to create the Van Noy Valor Foundation in 2014 because of our love of helping adopted, foster, and disadvantaged youth who are in need. I was adopted as a baby, as well as Marissa's father and little brother. Through the Van Noy Valor Foundation, we strive to provide opportunities to encourage personal valor in youth by giving them resources and tools to grow, which will teach the youth to armor themselves for success. We believe that children are 100% of our future and know the importance of providing resources to help children reach their full potential starting from a young age.
---
THANK YOU!
This campaign goes beyond football. It's about giving to those who truly need and deserve our support. Thank you for supporting my cause and all of your support throughout my career!
- Kyle Van Noy