When I was 16, I went on a twelve-day backpacking trip with my father in the Golden Trout Wilderness. We covered a small stretch of the Pacific Crest Trail—my first exposure to it—and I thought to myself how cool it would be to hike the entire thing.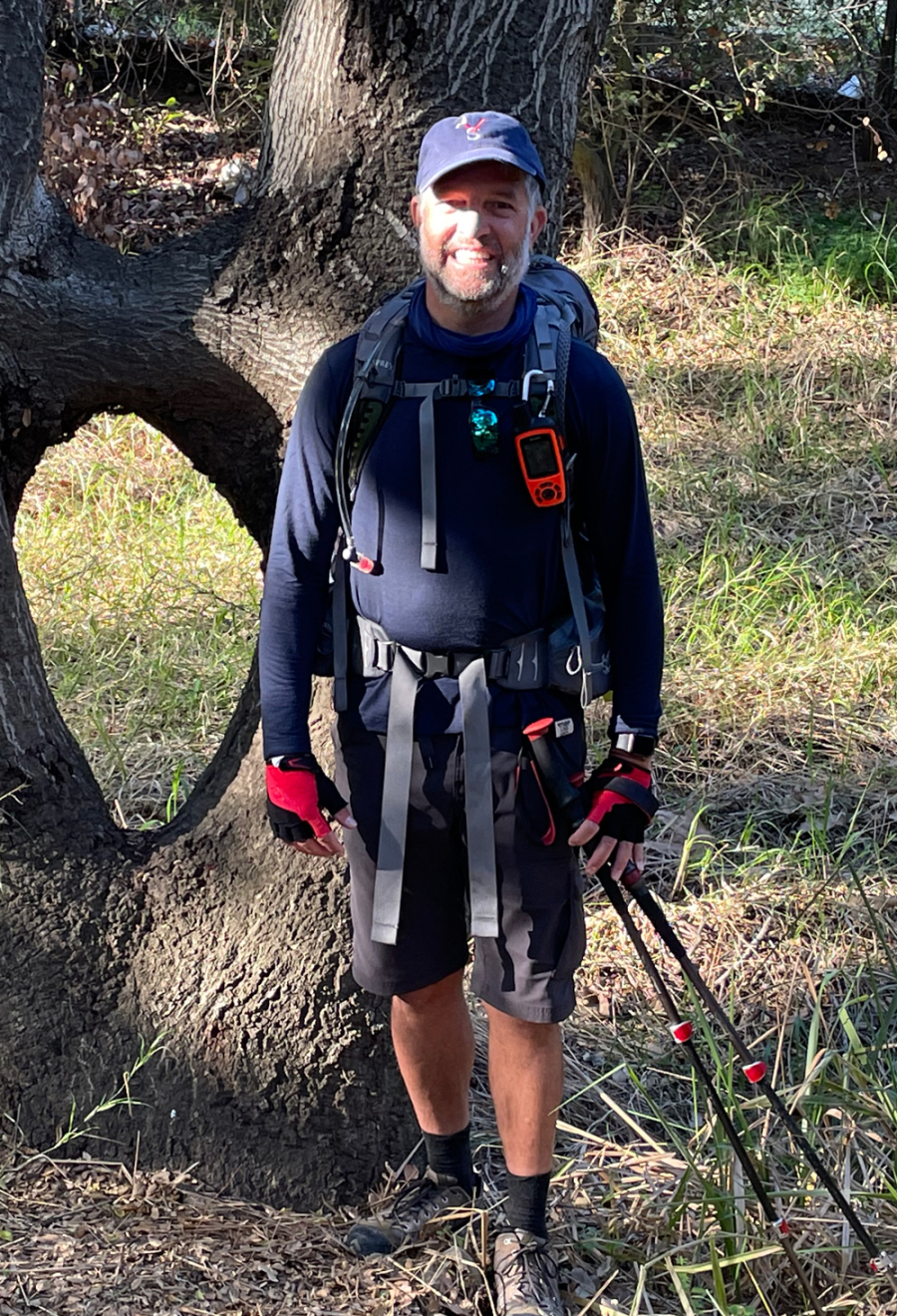 Life went on: I went to college, got sucked into corporate America, got married, and raised children. I didn't backpack for over thirty years, but we did camp and hike on occasion. On some of those trips we would see PCT hikers and it reminded me of my early fascination. I resolved I would join them some day. That dream came to fruition on 2/8/21 when I separated from Disney and received my permit to hike the 2,650 miles of the PCT from Mexico to Canada. I will launch from Campo (Mexico-USA border) on 3/30 and end at Manning Park, British Columbia (Canada-USA border). I estimate it'll take me about six months from start to finish and I'm wholeheartedly committed to succeeding.
You likely know I've been serving on the Board of the Value Schools Charter Schools for the past nine years—as it happens, we are in the process of building a K-8 that'll be named Everest Value School. I'm inspired by the synergy between my adventure and Value School's vision to expand and have decided to dedicate my hike—my personal Everest—to the building of Everest Value School. I hope you'll support both of these audacious but worthwhile endeavors by following me and commenting on my periodic Instagram posts at tomlev33, and by committing some level of support to Everest!
Thanks in advance for your support!
- Tom
As Tom pursues his dream, he will share it with students from Value Schools. Using tracking systems and interactive maps, students will follow Tom's progress while learning skills in geography, navigation, history, preparation, focus, and determination.
You can support Tom and the students he's helped so much over his years of service to Value Schools. Your donations will go to support the WE CLIMB campaign to build a new state-of-the-art campus for Everest Value School.
Consider these levels of support:
$0.01 per mile x 2,650 miles = $26
$0.05 per mile x 2,650 miles = $132
$0.10 per mile x 2,650 miles = $265
$1.00 per mile x 2,650 miles = $2,650
$10.00 per mile x 2,650 miles = $26,500
$100 per mile x 2,650 miles = $265,000
View his progress on this interactive map.
Follow Tom on Instagram on his 2,650 mile trek in support of Value Schools starting in April, 2021.