When Texas Ranger Spencer Patton takes the mound this season, he'll be raising money for Hearing the Call.
Every strikeout the veteran pitcher makes during the 2022 season will help provide the "gift of hearing" (hearing healthcare & hearing aids) to the underserved worldwide. Help him make big impact in 2022 by joining him with a pledge or flat donation of your own.
"We were inspired to turn our son's unfortunate hearing loss into something positive that our family can support and be a part of," Patton said. "After reaching out and speaking with the lovely people at Hearing the Cause, we knew that this campaign had to happen. Not only are we looking to raise funds and awareness toward hearing loss, but our hope is to also show support for people like our son who need a community of people to encourage them in their continuous struggle with hearing loss."
In addition, Spencer has created a special Play to Aid t-shirt. All t-shirt & tank profits will benefit Hearing the Call.
Tanks and tees are tri-blend and soft style. Tees are available in unisex sizing S-3XL, tanks are a ladies cut and available in S-XL. Click here to purchase a shirt today.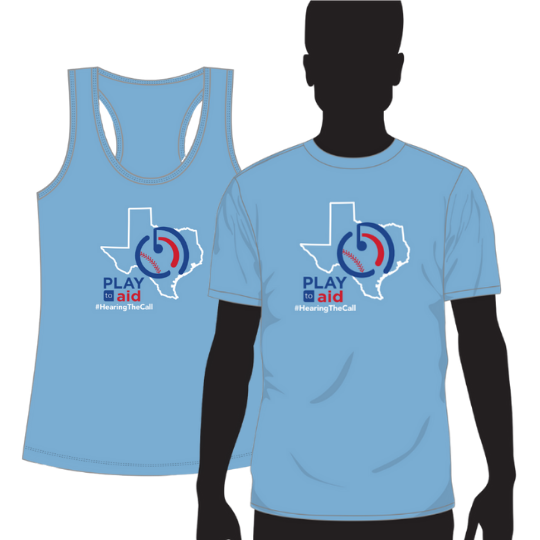 Check his progress on the Texas #ALLWIN Leaderboard!