PLEASE JOIN ME IN SUPPORTING #SETTHEEXPECTATION AT THE 2020 NFL COMBINE BY PLEDGING FOR EVERY BENCH PRESS REP I COMPLETE.
---
I have many friends who have been impacted by interpersonal violence. As a college student-athlete, I felt it was very important to send the message that this is unacceptable; that sexual assault and physical violence is never OK. I partnered closely with #SetTheExpectation while I was in college to help end rape culture at our campus.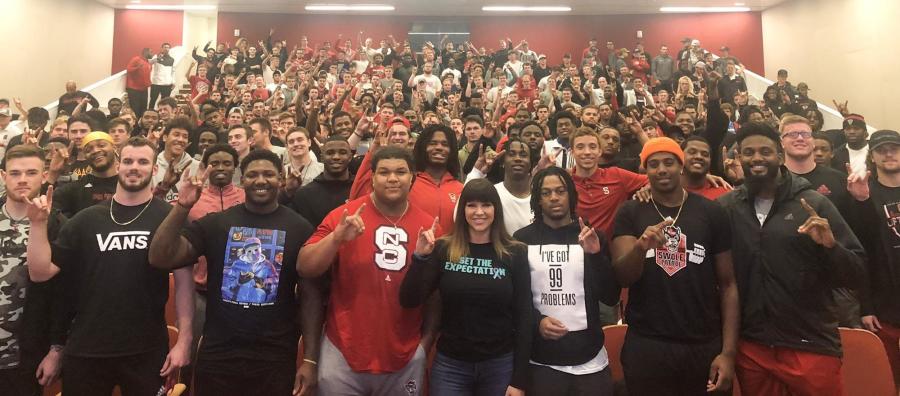 As I take the next step toward achieving my NFL dream, I have made an important decision to use my performance at the NFL Combine to continue to support #SetTheExpectation, and their mission to combat sexual and physical violence through raising awareness, giving back, education and direct engagement with coaches, young men and boys in high school, collegiate and professional athletic programs. Please join me in setting the expectation high by making a pledge!
---
THANK YOU!
Thank you for your support of my campaign and of #SetTheExpectation. I'll be training extra hard, knowing that with your pledges, every rep is more money raised in the fight to combat interpersonal violence.
Please don't forget to share this campaign and your support on social media (Facebook, twitter, instagram, etc.).
Sincerely,
James Smith-Williams