Please join me in helping to increase participation in minority esports through STEAM development by making a donation!
Each week during the regular season, the NFLPA #CommunityMVP program recognizes one player who has demonstrated a commitment to making a positive impact in his community. I am honored to have been chosen as the Week 7 NFLPA Community MVP, based on my Back-To-School Chromebook drive, a fundraising and donation effort that provided 250 Chromebooks for high school students in need at my alma mater in Georgia. I'm kicking off my campaign by donating $5,000 donation to Cxmmunity. This is your chance to become a Community MVP with me by making your donation.
Any one who donates at least $25 will be entered to win 2 tickets to a future Bengals game.
---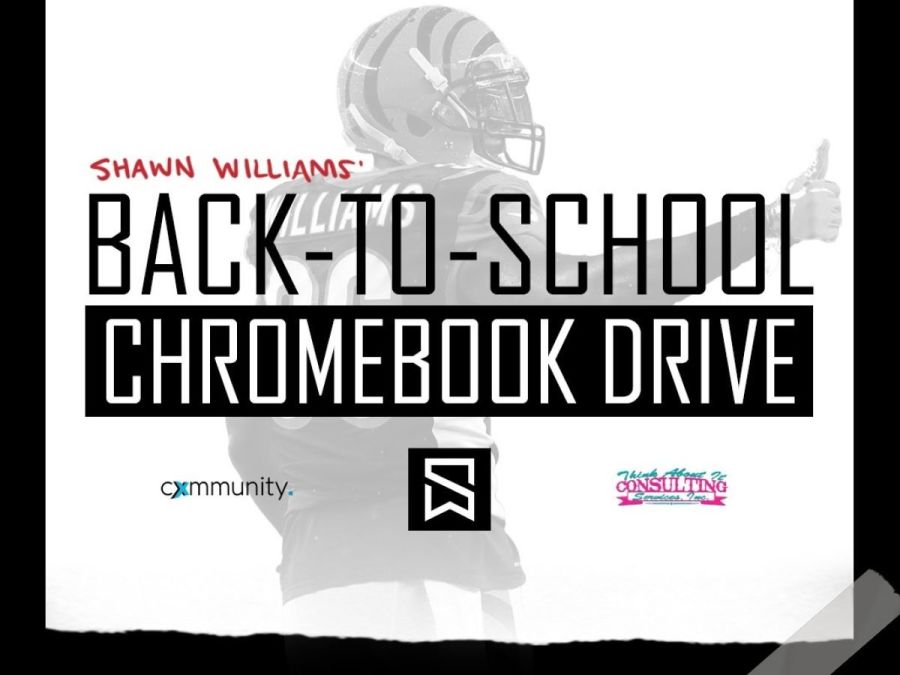 WHO YOU'LL BE SUPPORTING
Esports is one of the fastest-growing sport within k-12 institutions and universities. Data shows that 83% of minority teens play videos games as opposed to 71% of European/Caucasian teens, and only about 14% percent of video games are made up of Latinx and African-American creators, as opposed to 68% European/Caucasian video game creators.
Our mission is to increase the participation of minorities within the esports and video game industry so that there is an equal opportunity as new jobs and professions are being created. We do this by helping minority youth develop skills within business-management and STEAM by exposing them and providing access to video game publishers, film productions, sports and entertainment executives, professional athletes, and world-renowned artists.
---
THANK YOU!
This campaign goes beyond football. It's about giving to those who truly need and deserve our support. Thank you for supporting my cause and all of your support throughout my career!
- Shawn Williams