HELP ME TURN OCTOBER INTO SACKTOBER AND HELP END CHILDHOOD HUNGER IN MINNESOTA
This October, with the help of my teammates, I'm once again inviting fans to help keep kids in Minnesota fed and healthy by making a pledge for every sack we record throughout the month of October. Proceeds go to my Dreambuilders program in support of The Sheridan Story. As a thank you for your generous support, we're offering some pretty rewards favors for those that join us for SACKTOBER!
Each week of October, there will be a drawing for Vikings game tickets or game worn gear.
---
As an added bonus, your donation will be matched to double its value! Cargill will award up to $15,000 to match funds raised in this campaign.

---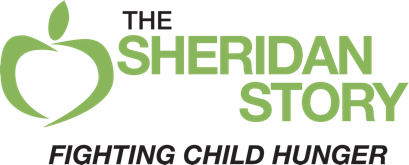 The Sheridan Story focuses on the weekend food gap, when children aren't able to receive free and reduced meal programs at school. Over 200,000 children in Minnesota don't always have access to the nutrition they need to learn and grow. The Sheridan Story helps to ensure kids get access to the food they need over the weekends.
The Sheridan Story in not a typical "backpack program". It is a full-service non-profit organization specializing in equipping the community to implement weekend food programs in their local school. Working in over 200 schools throughout the Twin Cities, The Sheridan Story provides the tools, resources, and expertise required to make an effective and significant impact on child hunger. At the end of each school week the organization provides over 5,500 children with a weekend supply of substantive, nutritious food.