Dear friends, family, and fans -
Every year the Boomer Esiason Foundation launches the Sacks for CF Scholarship campaign, which annually awards scholarships to 30 students who have cystic fibrosis in order for them to attend college. We select students based on their academic achievements and adherence to daily CF therapy.
This season we're excited to announce you can participate in the campaign by making a pledge to donate for each sack recorded during every Monday Night football game. You have the choice to pledge any dollar amount per sack, or you can make a one-time donation.
---
CORPORATE SPONSOR
THANKS TO ABBVIE FOR MAKING THIS SCHOLARSHIP POSSIBLE!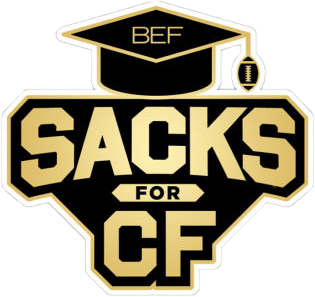 ---
In closing, one of the first lessons I learned in youth football was that winning requires all of the individual athletes on a team to come together, to cooperate and to support each other.
Thank you for your support and generosity! If you can't make a donation you can support our campaign by sharing it with your friends and family via Email, Twitter, and Facebook.
Sincerely,
Boomer & Gunnar Esiason