Follow along and get updates from the race on Facebook: https://www.facebook.com/runraggedCT I'll try to post updates between laps: -On Instagram @JGNuara. -On Facebook: https://www.facebook.com/jgnuara
n June 15th, 2019 I'll be participating in a last person standing event called Run Ragged at Ragged Mountain in Berlin, CT. The race begins at 9am Saturday & restarts each hour on a 3.11mi(ish) trail loop course until there is only one man or woman left that completes a lap to be crowned winner.
I'm asking that you pledge a dollar amount per lap I complete that will go to fund childhood cancer with the Alex's Lemonade Stand Foundation.
All funds donated will be in memory of Hailey Pinard and will be designated towards Neuroblastoma. I recently had the opportunity to meet Hailey's father, Chris, and hear his story and I wanted to share it here.
My name is Christopher Pinard from Windsor, CT. I came to know more about Alex's Lemonade Stand Foundation on a personal level when my daughter, Hailey, was diagnosed with cancer in 2016.  I am writing this letter in hopes that it will shed some light on pediatric cancer and why getting funding for it is so imperative.
My daughter, Hailey, was diagnosed with high risk Neuroblastoma at the age of 20 months. From that heartbreaking day, I searched for the best treatment for her that would bring a cure.   She underwent many rounds of chemotherapy treatments, a stem cell transplant, and an 18 hour surgery to remove the tumor that had intertwined itself around her abdominal organs, radiation and MIBG Therapy. For almost 2 ½  years she was in and out of hospitals for treatments, that we hoped and prayed would cure her. She fought hard and brave, but sadly, this past November 2018, at the age of 4 years old, our little warrior princess passed away.
I am asking you to please consider making a donation that will go towards the ALSF which has funded many clinical trials and helped family's all over the country.  Did you know that the federal government only gives 4% of cancer funding money toward pediatric cancer? I have read, that Americans spend more at our coffee shops in 3 days, than what the federal government spends on childhood cancer research in 1 year! That isn't enough to work towards a cure. No child  should have to suffer through what my daughter did and no family should have to feel the anguish of losing a child to cancer. So, we rely on individuals & companies like yours to give and to help make a difference. Only through medical research and the clinical trials that ALSF supports are we going to be able to find the cure to save these children's lives.  The cure is out there. Please help us find it.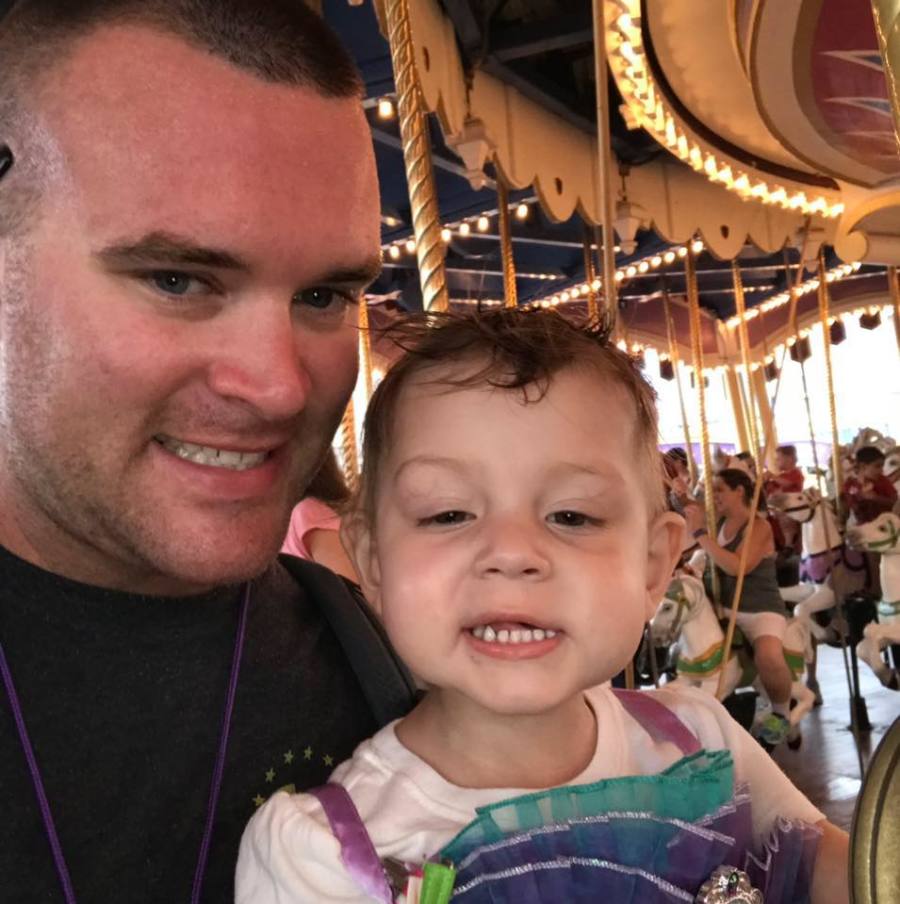 Childhood Cancer Facts By the Numbers: https://www.alexslemonade.org/…
What your donations can do for ALSF:
$50 funds 1 hour of research
$250 funds a 1/2 Day of research
$1,000 funds 2 Days of research
Meet the Founder of Alex's Lemonade Stand Foundation: https://www.alexslemonade.org/…