PLEASE JOIN ME IN SUPPORTING SUPPORTING AUTISM SPEAKS AT VIRGINIA TECH'S PRO DAY BY PLEDGING FOR EVERY BENCH PRESS REP I COMPLETE.
---
As I take the next step toward achieving my NFL dream, I have made an important decision to use my performance at Pro Day to support Autism Speaks. This is a cause that is very near and dear to me, because I have two cousins that have both been diagnosed with Autism. They are both amazing individuals, but I understand the importance and need for additional support for the family.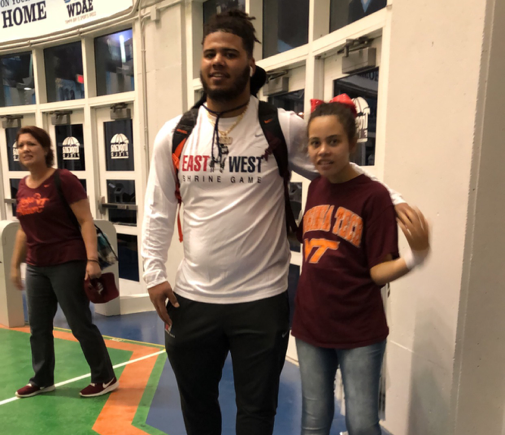 For my cousins, and for all the kids and families out there who face this difficult diagnosis, I am honored to use this great opportunity and platform that I've been given to support the amazing work of Autism Speaks, as it leads the way in promoting solutions, across the spectrum and throughout the life-span, for the needs of individuals with autism and their families through advocacy and support.
---
THANK YOU!
Thank you for your support of my campaign and of Autism Speaks. I'll be training extra hard, knowing that with your pledges, every rep is more money raised in support of kids like my cousins and their families.
Please don't forget to share this campaign and your support on social media (Facebook, twitter, instagram, etc.).
Sincerely,
Ricky Walker
---
Please also check out the 2019 Pledge It NFL Combine & Pro Day Challenge to see the important causes that fellow soon to be NFL Rookies are supporting through their Combine and Pro Day performances.