PLEASE JOIN ME IN SUPPORTING BREAKTHROUGH URBAN MINISTRIES AT THE 2020 NFL COMBINE BY PLEDGING FOR EVERY INCH OF MY VERTICAL LEAP.
---
If it wasn't for Breakthrough, I'm not sure where I'd be today. I know that I would not be finishing up my time at Michigan State, and on the verge of living out my NFL dream. Breakthrough helped me, and so many other kids like me growing up in Chicago, when we needed an outlet from tough living situations; providing meals for us, sports for us to play, or just giving us someone to talk to, rather than hanging out on the block. I can honestly say that Breakthrough saved my life.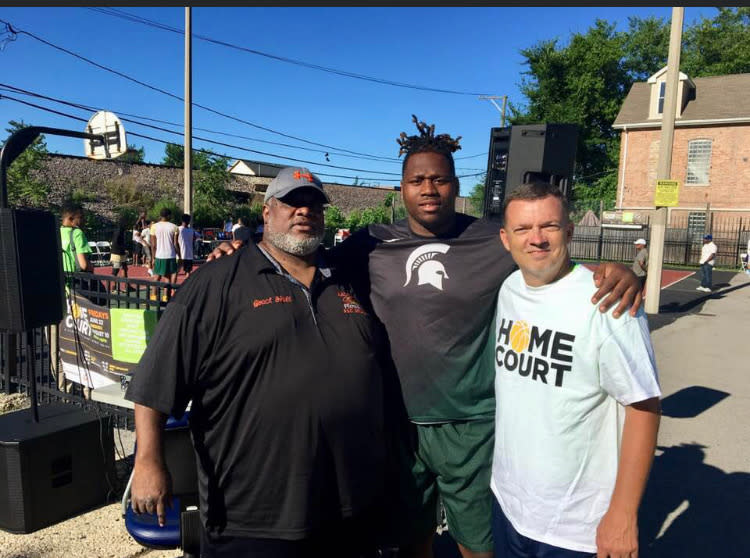 That's why, as I take the next step toward achieving my NFL dream, I am honored to use my performance at the 2020 NFL Combine to support Breakthrough Urban Ministries. Please help me pay it forward by pledging for every inch of my vertical leap. Let's join together to help more kids in Chicago who truly need our support. Join me in supporting Breakthrough's life-changing and live-saving work!
---
THANK YOU!
Thank you for your support of my campaign and of Breakthrough Urban Ministries. I'll be training extra hard and jumping extra high, knowing that with your pledges, every inch is more money raised to provide Breakthroughs for kids like me.
Please don't forget to share this campaign and your support on social media (Facebook, twitter, instagram, etc.).
Sincerely,
Raequan Williams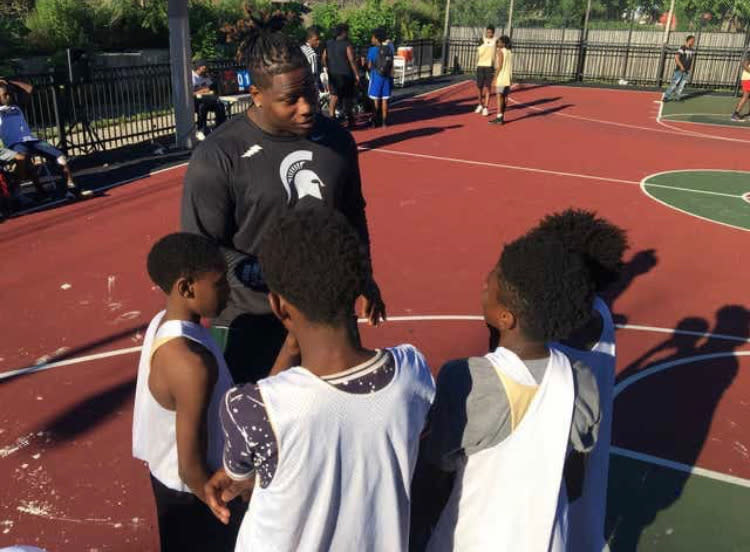 ---
Please also check out the Element Sports 2020 NFL Combine Challenge to see the important causes that my fellow Element NFL Rookies are supporting through their Combine performances.