I am personally pledging $500 for every punt inside the 20 yard line that I record this season to TeamSmile. Please join me in helping underserved children gain access to FREE dental care and oral healthcare education by making your pledge.
Each week during the regular season, the NFLPA #CommunityMVP program recognizes one player who has demonstrated a commitment to making a positive impact in his community. I am honored to have been chosen as the Week 7 NFLPA Community MVP, based on my recent efforts at a TeamSmile Chiefs program, where we served 324 underserved children with an average of $450 worth of free dental and preventative care. I am most proud that this program has been replicated with 40 other professional sports teams throughout the nation, and that since I have been involved with TeamSmile, we have reached over 6,000 children with 2.2 million dollars of dental and preventative care. In recognition of this honor, the NFLPA has kicked off my Punting for Smiles campaign by making a $10,000 to TeamSmile. This is your chance to become a Community MVP with me by making your pledge.
*Anyone whose total pledge or donation equals at least $500 will win a meet and greet with me after a mutually decided upon game.
---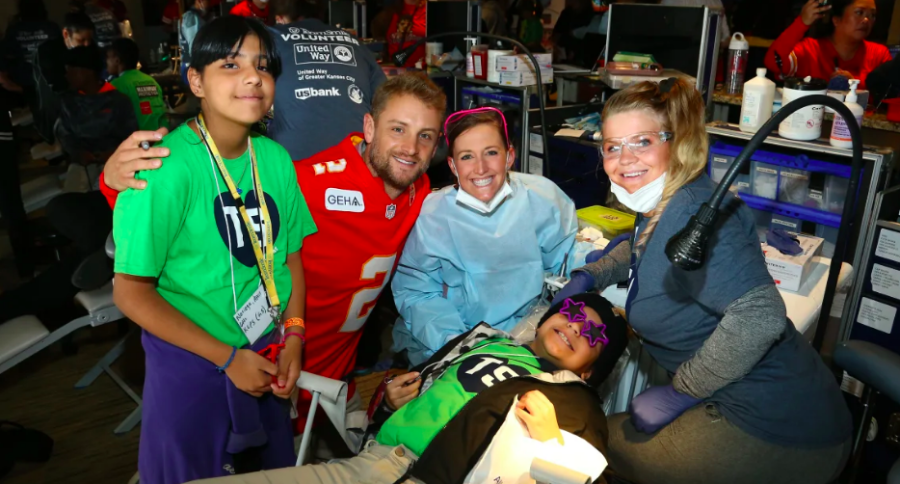 WHO YOU'LL BE SUPPORTING
The Mission of TeamSmile is to provide children in need with a life-changing dental experience through the power of sports.
TeamSmile is the nation's premier advocacy group that partners oral health professionals with professional athletic organizations to provide life-changing dental care to underserved children in our communities. By partnering with professional sports organizations, we create an experience that develops bonds between children's organizations, oral health professionals, surrounding communities, and the athletes that solidify the message that oral health care is vitally important to long-term health. Through this experience, children receive free oral health education, screening, treatment, and are taught that the mouth and body are linked for overall health.
---
THANK YOU!
This campaign goes beyond football. It's about giving to those who truly need and deserve our support. Thank you for supporting my cause and all of your support throughout my career!
- Dustin Colquitt