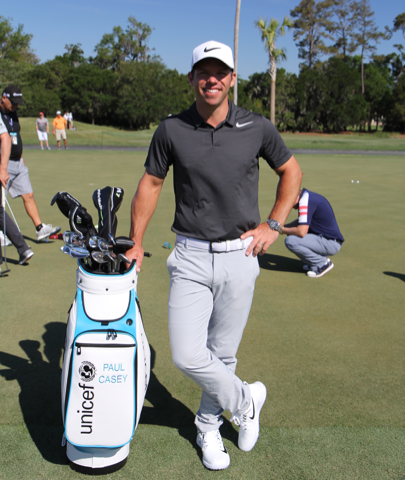 The Problem:
2.5 million children lives are on the line as they face famine in Africa and the Middle East. This is one of the worst humanitarian crises since WWII. In 2017, no child should die of starvation. That's why I am teaming up with UNICEF to donate $100 to fight famine with every birdie I hit. You can help.
Here's how it works:
I'll donate $100 for every birdie I hit during for the remainder of 2017.

You can help by pledging any amount per birdie.

Or you can make a one time donation.

Anyone who pledges an amount totaling $50 or more will be entered into a raffle to win my autographed golf bag - I'll also be throwing in some cool incentives between now and the end of the year so be sure to check back often!
Here's why it's important to me:
As a new family, my wife and I are experiencing all the joys of parenthood. This incredible experience has made me even more passionate about ensuring children around the world have the basics they need to survive and have healthy lives.
Looking at the images of parents looking on helplessly as their children die due to lack of basic nutrition is heartbreaking - and I have decided that it's time to do my part and I need your help. That's why I'm teaming up with UNICEF who will ensure that lifesaving nutritional interventions make it to the children who need it most!
Join me in making a pledge - no donation is too big or too small!
With sincere gratitude, Paul Casey