Our Story
When Devon Still of the Cincinnati Bengals learned that his daughter Leah had been diagnosed with cancer, he launched the first ever Pledge It campaign to "Sack Cancer" during the 2014 NFL Season. But the story leading up to that point includes a lot of emotional and special moments.
When Scott (our founder) was playing football at Penn State, he learned that his father had been diagnosed with a rare disease and that nothing could be done. So he and his teammates decided to do something and shine the spotlight they had as college athletes on this community that needed a voice. The team rallied around an idea they had to hold a summer lifting competition known as the "Lift For Life" as a way to attract fans and media so they could share their story. In the first 15 months, they raised over $50,000 for rare disease research.

Wanting to create a similar service learning experience for other college football players and make a bigger impact on the rare disease community, Scott created Uplifting Athletes. The organization doubled in size every year and now includes chapters run by current football student-athletes in half the Big Ten, half the ACC and at least one school in every major conference. That growth was simulated in large part due to the response of the Boston College community when Mark Herzlich was diagnosed with Ewing's sarcoma -- a rare form of bone cancer. Mark was told he'd never walk, yet he started a chapter of Uplifting Athletes, returned to the field at BC and went on to win a Super Bowl with the New York Giants!
Then a little boy with pediatric brain cancer named Jack Hoffman captured our hearts when he took a handoff and ran 69 yards for a touchdown during the Nebraska Cornhuskers' annual spring game as part of Uplifting Athletes. With 8 million YouTube views, a trip to the White House and an ESPY in hand, Jack's family started the Team Jack Foundation to fund pediatric cancer research. Later that year, Florida State started a chapter of Uplifting Athletes and wanted to raise money in season...when the players had the highest visibility and the least amount of free time. The idea for performance based fundraising was born and PledgePlatform, LLC was formed to develop a solution.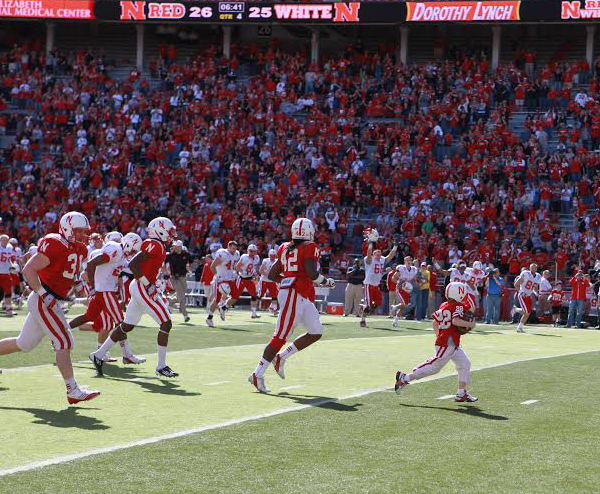 So when Devon learned that his daughter was diagnosed with cancer, he turned to his friends at Uplifting Athletes to see how he could use his popularity to help other families. We knew that the fundraising had to be effortless so his focus could remain on family and football. Pledge It was the answer. Devon launched his "Sack Cancer" campaign on July 23, 2014. The very next day, we got a tweet asking if Philip Rivers of the San Diego Chargers could use it and "Pass It On" for the Ronald McDonald House. And then Cairo Santos of the Kansas City Chiefs created a campaign to "Kick Big" for Big Brothers Big Sisters. A total of 16 Uplifting Athletes chapters used it too... giving new meaning to many of their storied rivalry games.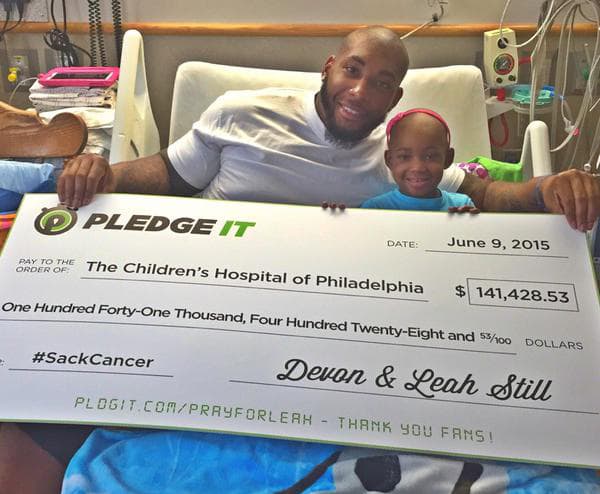 Now, we are the #1 performance based fundraising app with hundreds of youth, high school, college, professional and olympic teams using Pledge It to engage their fans and earn money for the things they are passionate about -- from funding safer equipment or new uniforms to tackling hunger and striking out cancer.
Please take a minute to meet our all-star team of jocks and nerds working hard to make fundraising easy. Then join the movement and start a campaign today to use the power of sport for social good.
#READYSETRAISE