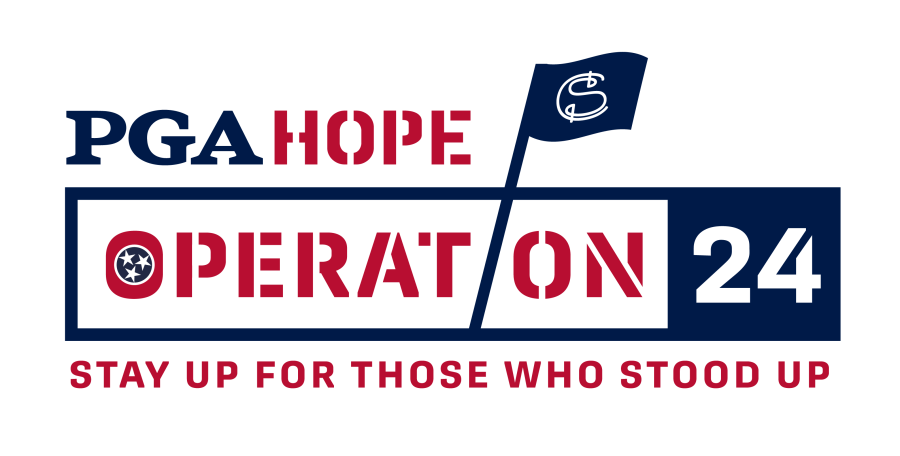 OPERATION 24: STAY UP FOR THOSE WHO STOOD UP
This year we will host our first annual Pro-Veteran event called Operation 24.  This 24 hour event will be held from 8:00 AM CT on June 19th through 8:00 AM CT June 20th at Sweetens Cove Golf Club in South Pittsburg, TN. The event will feature two separate formats. The first, will be two 18 hole shotguns, with ten (10) teams in each wave. Each team will consist of 4 players. Teams can be composed of both amateurs and professionals, in any combination. Also as part of the event we have PGA Professionals volunteering to keep a single ball going for 24 hours. PGA Professionals from across the state will team up to stay up for those who stood up and play one ball continuously throughout the day and night.
The mission of this event is to serve as a way to give back to our local veterans who are PGA HOPE graduates. In addition, it will bring awareness to the PGA HOPE program and serve as an avenue to get more veterans involved in the program in the future.
Help us give back to our local veterans through golf by either making a one-time donation or by pledging a certain dollar amount per holes played throughout the 24 hour time period. What does that even mean? Well, we're hoping that you would be willing to pledge your support by donating .10 cents, .25 cents or even $1 for every hole that ball completes. How many times can the PGA Professionals get that ball around the course…we don't really know, but we're looking forward to finding out. If that doesn't interest you perhaps you would be willing to make a one time donation to help us change veterans lives, because every dollar we raise matters.
---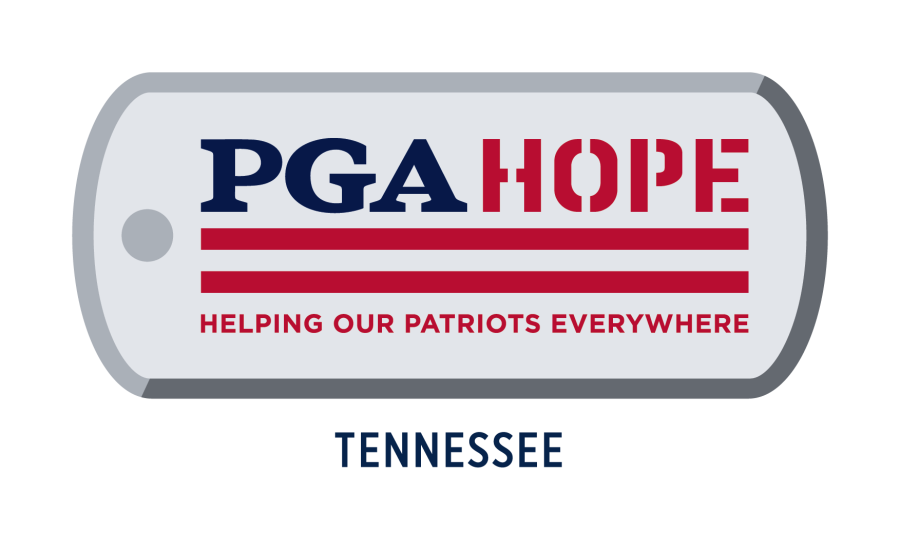 ABOUT PGA HOPE
PGA HOPE (Helping Our Patriots Everywhere) is a national program created by the PGA of America to provide golf instruction and activities to veterans including those with disabilities as a therapeutic tool for rehabilitation and assimilation back into their communities. The program is designed to enhance the physical, mental, social, and emotional well-being of veterans through golf.
PGA HOPE is a free program that operates on a local level through PGA HOPE trained PGA professionals who volunteer their time to teach golf to veterans with disabilities. The program is open to all veterans, including those with physical or cognitive disabilities, as well as veterans with Post Traumatic Stress Disorder (PTSD) and Traumatic Brain Injury (TBI).
Each program consists of six to eight weeks of golf instruction, including clinics, on-course play, and social events. PGA professionals work with veterans to develop their golf skills and abilities, while also fostering a sense of camaraderie and community. The program is designed to be inclusive and supportive, providing a safe and welcoming environment for veterans of all skill levels and abilities.
PGA HOPE has a strong focus on mental health and well-being. The program is designed to provide veterans with a positive and supportive environment where they can focus on their physical and mental health, build social connections, and develop a sense of purpose and belonging.
In addition to the physical and mental health benefits, PGA HOPE also aims to help veterans with their transition to civilian life. By providing veterans with opportunities to learn and play golf, the program helps to promote social integration and community engagement, which can be crucial for veterans who may be struggling to adapt to civilian life.
Overall, PGA HOPE is a unique and valuable program that provides veterans with disabilities with a therapeutic and supportive environment where they can develop their golf skills, improve their physical and mental health, and build strong social connections within their communities.