PLEASE JOIN ME IN SUPPORTING SUPPORTING CHILDREN'S OF MISSISSIPPI AT MY PRO DAY BY PLEDGING FOR EVERY PASS I COMPLETE.
---
As I take the next step toward achieving my NFL dream, I have made an important decision to use my performance at Mississippi State's Pro Day to support Children's of Mississippi - Batson Children's Hospital. Every year that my teammates and I were invited to play in a bowl game, we also had the opportunity to visit the children's hospital in the area that we played. I always volunteered for this visits. These were obviously difficult visits at times, but they were truly life affirming experiences for me, and the relationships I built and the experiences I had with those amazing kids is something that I will always take with me.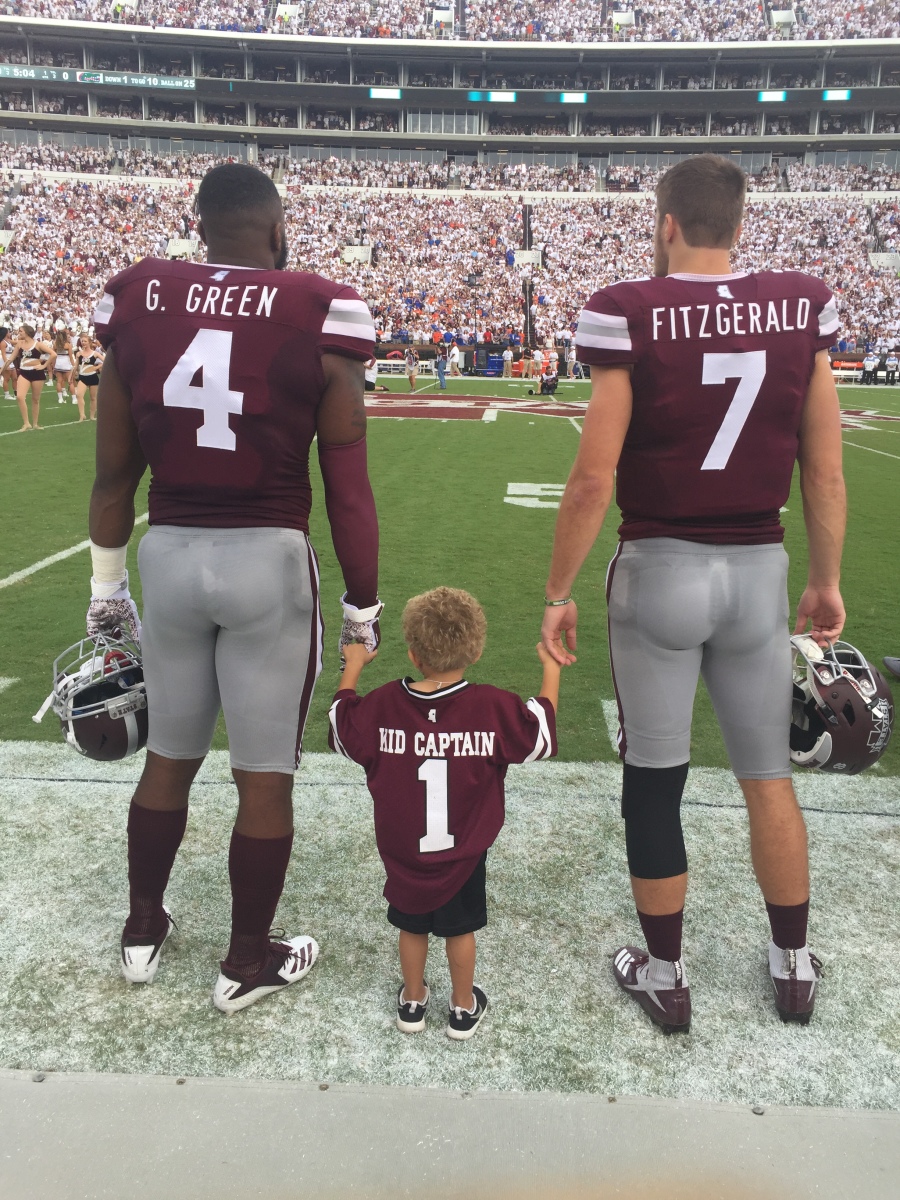 It was truly inspiring to see the spirit and positivity with which these kids faced the tough things that they were dealing with. They talk about football players as tough, and they crown us as champions, but these are the real heroes. These kids were the bravest and toughest people I have ever met. They are the true champions. For them, and for all of the kids out there who are fighting, I am honored to use this great opportunity and platform that I've been given to support the amazing work of Children's of Mississippi, and its mission to save and improve the lives of as many children as possible.
---
THANK YOU!
Thank you for your support of my campaign and of Children's of Mississippi. I'll be training extra hard, knowing that with your pledges, every completion is more money raised in the fight to improve and save lives for kids across the country.
Please don't forget to share this campaign and your support on social media (Facebook, twitter, instagram, etc.).
Sincerely,
Nick Fitzgerald
---
Please also check out the 2019 Pledge It NFL Combine & Pro Day Challenge to see the important causes that fellow soon to be NFL Rookies are supporting through their Combine and Pro Day performances.