Join the Mo Valley Black Knights football team in our effort to raise money for our program this season! By pledging a donation toward every touchdown we score this season, you can help support our team as we set out to earn your donations through our play on the field. You can pledge any amount per touchdown (eg $0.50/TD). All funds raised will support the Black Knights Football Gridiron Club and will help us to purchase new equipment and cover team expenses.
We'll do our part and score as many TDs as we can, but we need your help to reach our goal!
---
Our campaign goal of $3,000 can only be reached with your help! You can support the campaign in one of two ways:
1. Pledge any dollar amount for every touchdown scored
2. Make a one-time donation.
You'll receive weekly updates with the amount of your donation based on our performance.
And don't forget to share our campaign on your Facebook and Twitter pages, recruiting the entire Black Knights family to join our mission!
Make a difference and make your pledge today!
THANK YOU FOR YOUR SUPPORT OF MV FOOTBALL!!
Sincerely,
Coach Keith and the 2015 MV Black Knights
---
A special thank you to Blaise Alexander Chevrolet Buick of Philipsburg and Moshannon Valley Floral for their support of Mo Valley Football!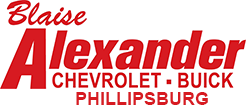 Thank you to these proud supporters for their pledge to MV Football:
Jacqueline Dipko - Rhonda Majewsky - Bill Raab - Linda Gmerek - Tom Wulderk - Matt Dombrosky - John Tekely - Nick Gmerek - Alexis Jacoby - Kelley McCully - Ann Brown - Ryan Gmerek - Brandon Morroni - Sandy Zapsky - Barbara Dinant - Joe Cervenak - Jason Gmerek - Chris & Marie Sherkel - Michael Keith - Pat & Doris Tekely - Anonymous - John & Tonya Lewis - Paul Swidersky