I am excited about my Hits For Rare Diseases campaign this season. I hope you will join me in helping Uplifting Athletes raise the profile for the 1 in 10 Americans living with a rare disease.
Together last season we raised $70,000 that included a generous donation from Royals Charities to support the mission of Uplifting Athletes through each stolen base I recorded.
In 2022, I am dedicating each of my hits to the Rare Disease Community with the goal of crushing last year's fundraising total.
The passion and purpose of Uplifting Athletes really hits home for me. My sister, Danielle, was born with Trisomy 18, a very rare genetic condition that has fewer than 20,000 cases annually. Danielle was strong, tough and full of joy. At birth, doctors gave her only three months to live. Danielle exceeded all expectations and amazed many doctors during her 20 smile and laughter filled years.
To honor Danielle and the battles many others in the Rare Disease Community face, let's come together to raise funds for rare disease research to help find a cure for Trisomy 18 and the more than 7,000 other known rare diseases that impact so many of our loved ones.
I will be giving my all on the diamond to support the Rare Disease Community this season and pledge $500 for each hit I record. My goal this season is 150 hits. I invite you to join my team to make every hit I record during the 2022 season matter more for those impacted by rare diseases!
We need your support to help reach my goal. Every pledge makes an impact and thank you for supporting my fundraising efforts!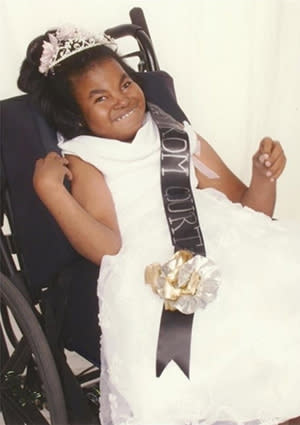 Uplifting Athletes aims to inspire the Rare Disease Community with hope through the power of sport. The nonprofit organization engages student and professional athletes in realizing the impact of using their own powerful platforms to give voice to the 30 million Americans diagnosed with rare diseases. With the support of 26 collegiate chapters led by student-athletes, and more than 80 ambassadors from across America's professional sports leagues, including representatives from the National Football League (NFL) and Major League Baseball (MLB), Uplifting Athletes has raised more than $6 million toward its mission since it was established in 2007. Programs include Rare Disease Awareness, Rare Disease Research, Uplifting Leaders and Uplifting Experiences, with several signature initiatives falling under these banners.
I hope you consider joining my Hits For Rare Diseases team this season. Don't forget to share your support with your family, friends and colleagues, as well as posting it on social media.
THANK YOU!
Michael A. Taylor, CF, No. 2
Kansas City Royals
---
Campaign Raffle Giveaways
As a thank you for supporting my Hits For Rare Diseases campaign, anyone whose total pledge or donation equals at least $50 will be entered to win this Michael A. Taylor Prize suite:

Signed Michael A. Taylor Game Bat
2 Tickets to a 2023 Royals Home Game*
Michael A Taylor Jersey

Michael will also be announcing pop-up raffles throughout the season. Follow Michael and Uplifting Athletes on social media for more!
*travel and accommodations not included