PLEASE JOIN ME IN SUPPORTING FATHERS INCORPORATED AT MY NFL PRO DAY BY PLEDGING FOR EVERY BENCH PRESS REP I RECORD.
---
Youngstown, Ohio is not an easy place to grow up. Many of my family members were in and out of jail throughout my childhood. Nobody really wanted me. The people who did pay attention to me, it's because I played sports. If I wasn't doing something good for them, they basically gave up on me. Because of that, I nearly gave up on school. I nearly gave up on football. I nearly gave up on life.
But then, something happened that changed my life forever, and forced me to get back in the game. I became a dad to my son Lynn Bowden III. Everything from that day forward, I did for him. I became a new man. It was like I was given a second shot at life. My son means everything to me. I want to be the best father I can be for him; the father that he needs.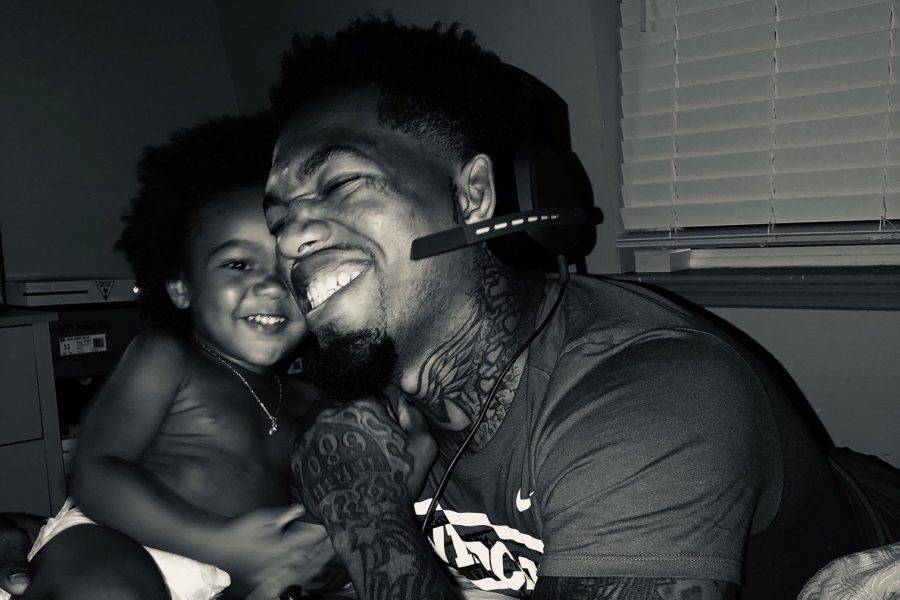 I have learned how important being a father is, but I also know how hard it can be, especially if you don't have an example to follow. That's why, as I take the next step toward achieving my NFL dream, I have made an important decision to use my performance at my NFL Pro Day to support Fathers Incorporated. Fathers Incorporated is an amazing organization working to build stronger families and communities through the promotion of responsible fatherhood. For all of the sons, daughters, and fathers out there, please join me by making a pledge!
---
FATHERS INCORPORATED
Established in 2004, Fathers Incorporated's mission is to engage, equip and empower a community network of fathers and families by creating an environment of support, parental education and positive societal narratives to enhance inclusiveness and importance of modern fatherhood. As a result of our work, we have partnered with the U.S. Census with our #BlackDadsCount campaign and happy to support the work of young, involved fathers like Lynn Bowden as he takes his talents to the NFL Combine to jumpstart a promising career in the NFL!
---
THANK YOU!
Thank you for your support of my campaign and of Fathers Incorporated. I'll be training extra hard knowing that with your pledges, every rep is more money raised to build happy and healthy families.
Please don't forget to share this campaign and your support on social media (Facebook, twitter, instagram, etc.).
Sincerely,
Lynn Bowden Jr.
---
Please also check out the Element Sports 2020 NFL Combine Challenge to see the important causes that my fellow Element NFL Rookies are supporting through their Combine performances.