PLEASE JOIN ME IN SUPPORTING THE LANSING PROMISE AT THE NFL COMBINE BY PLEDGING FOR EVERY BENCH PRESS REP I COMPLETE.
---
As I take the next step toward achieving my NFL dream, I have made an important decision to use my performance at the 2019 NFL Combine to support the Lansing Promise. I was introduced to the Lansing Promise through a community service event with the MSU football team, and I knew right away that I wanted to do more. When I spent time talking with the children, I realized that these were kids just like me, going through a lot of the same things that I went through just a few years earlier. They deserve and need every opportunity to learn and succeed.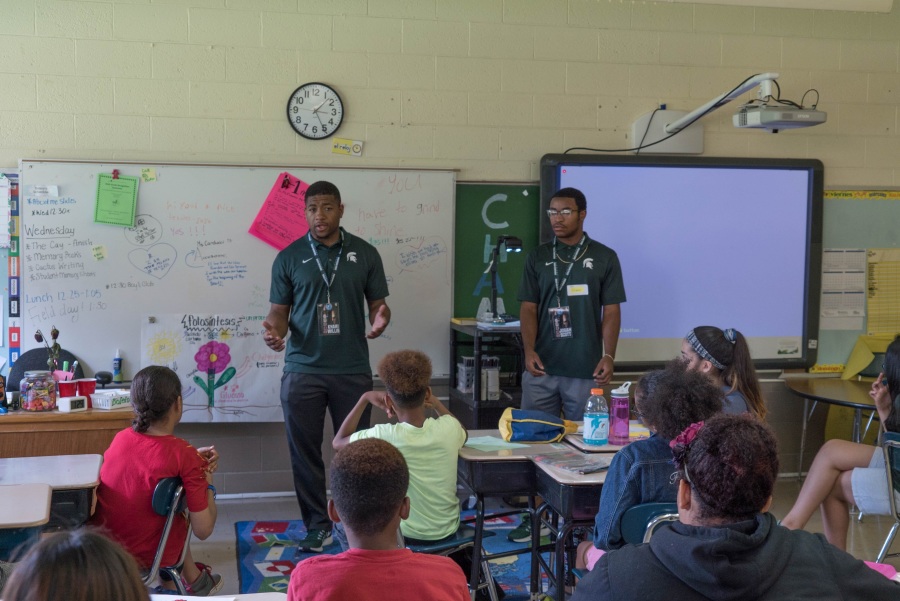 The program supports less fortunate kids from Lansing and the surrounding communities, including Jackson, Michigan where I grew up, with crucial educational resources and services, as well as tuition assistance for post-secondary (college or skilled trade) education to all eligible high school graduates. I have seen first hand how this program has changed lives, and I am excited and honored to be able to use this great opportunity and platform that I've been given to support these kids and this program that is so near and dear to my heart.
---
THANK YOU!
Thank you for your support of my campaign and of the Lansing Promise. I'll be training extra hard knowing that with your pledges, every bench press rep is more money raised to provide educational opportunities for so many deserving youth.
Please don't forget to share this campaign and your support on social media (Facebook, twitter, instagram, etc.).
Sincerely,
Khari Willis
---
Please also check out the Element Sports 2019 NFL Combine Challenge to see the important causes that my fellow Element NFL Rookies are supporting through their Combine performances.