SEASON KICKOFF RAFFLE
Pledge $1/catch or make a flat donation of $87 to be entered in to a raffle for an autographed jersey!  (Must enter by 11:59pm CST on Sun 9/13)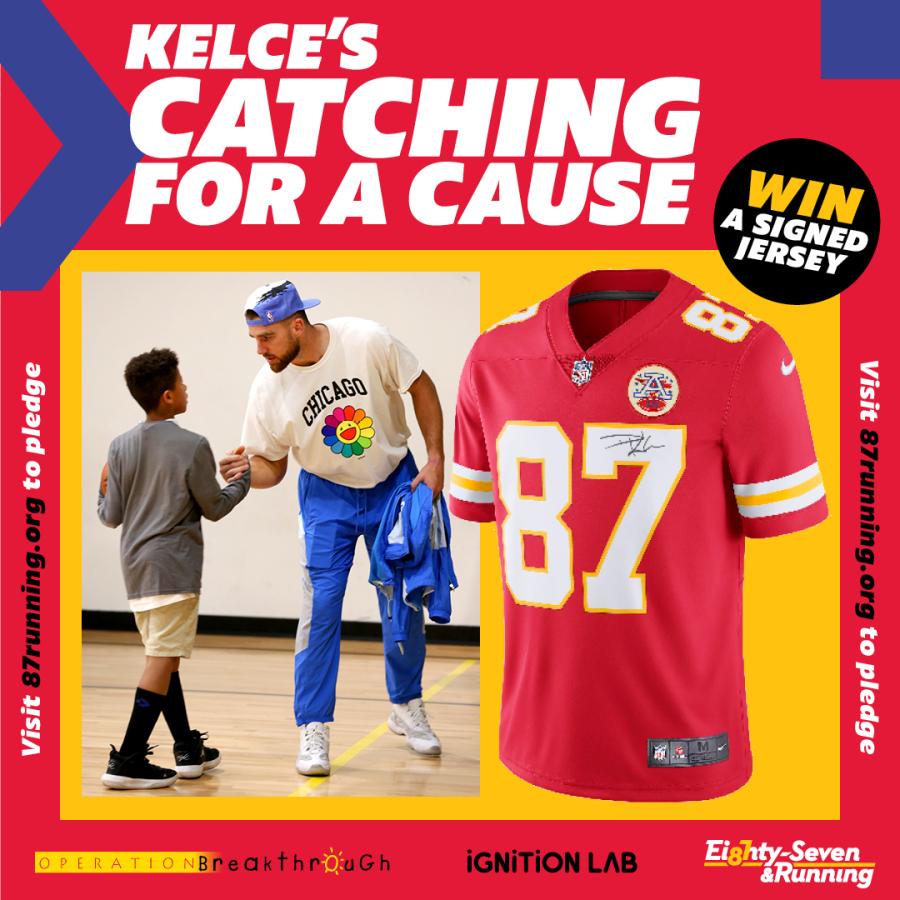 ---
Travis Kelce founded Eighty-Seven & Running as an outlet for creating real and lasting change in the community and to provide resources and opportunities for underserved kids and teens. Motivated by his desire to leave a lasting legacy both on and off the field, Travis is all about walking the walk while calling his community, teammates and fans to step up to the challenge and join him in what his mom Donna simply refers to as his "passion for people."
After signing a contract extension with the Chiefs this offseason that keeps him in Kansas City for six more years, Travis has recommitted to leaving his mark on a city where all his dreams came true. So through Eighty-Seven & Running and together with Operation Breakthrough, we're excited to launch the plans for the "Ignition Lab: Powered by 87 & Running" - a co-working space where teens will have the support, resources, and opportunity to explore careers in STEM, launch their own entrepreneurial ventures and gain real-world experience.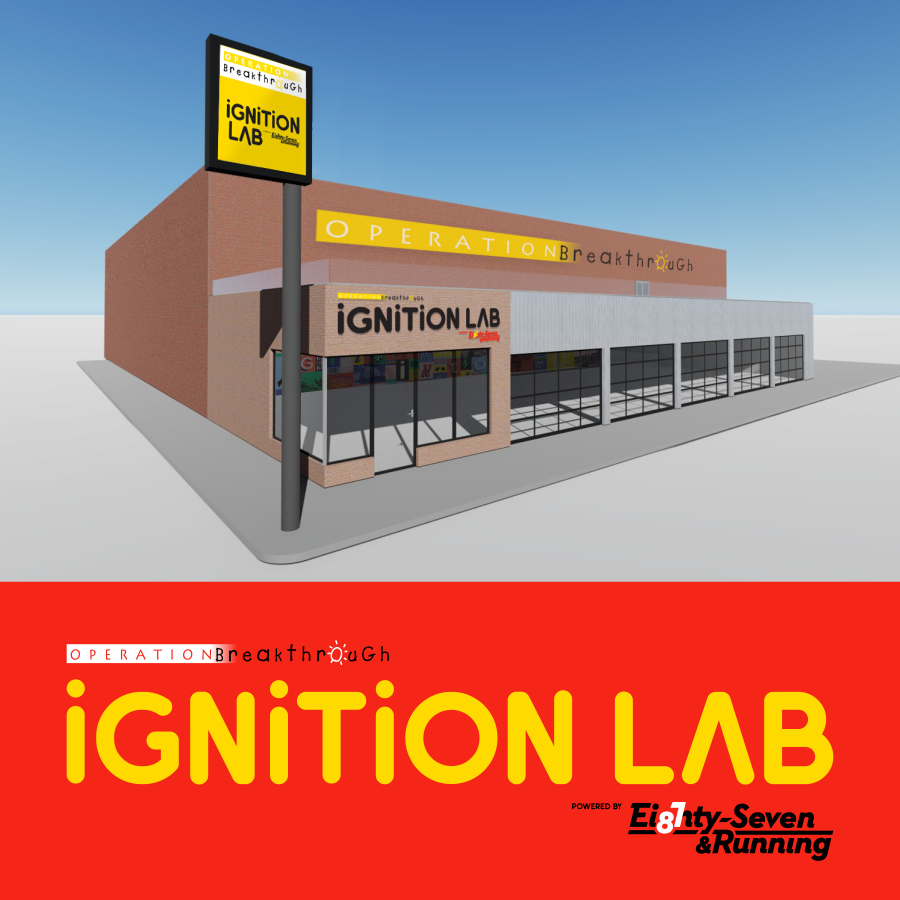 Travis has committed to buying the building for this new project, but we still need you.  Your donations this season will go directly towards the infrastructure and programming costs to get things up and running to give these teens a safe haven as soon as possible!
Eighty-Seven & Running's mission is at the heart of everything Travis and his team take on in the community - building a better community for our kids one pledge at a time.
THANK YOU!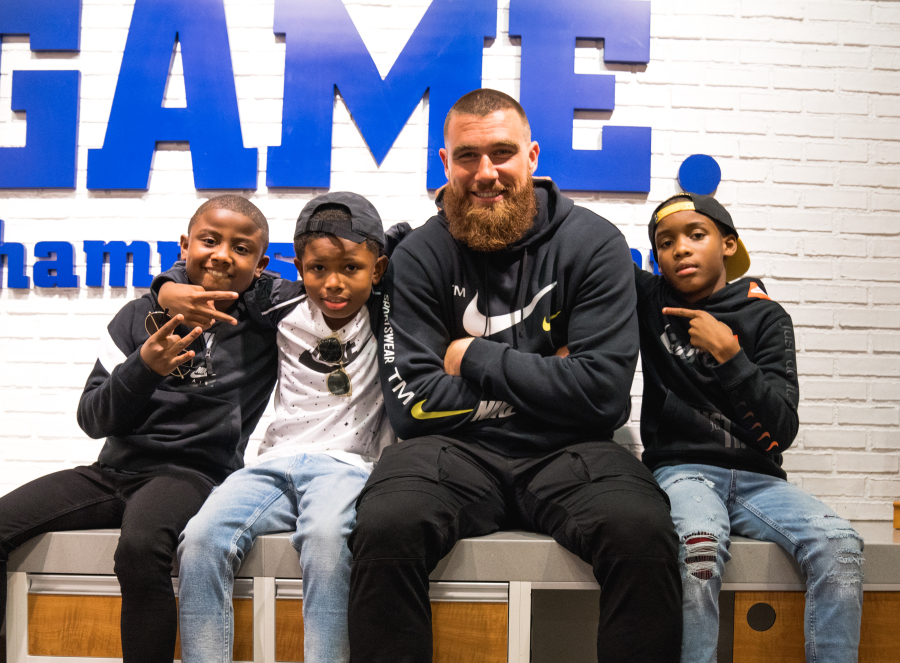 I couldn't ask for more committed and generous fans who support me and my mission with 87 & Running, both on and off the field. You all are the epitome of a great teammate. With your pledges and my guys on the field helping me put up some numbers again this season, we can make a huge impact for the youth who need us to keep showing up.
Thank you for being the best fans in the world!
-Travis Kelce