PLEASE JOIN ME IN SUPPORTING CAMP SUNSHINE AT THE 2020 NFL COMBINE BY PLEDGING FOR EVERY BENCH PRESS REP I COMPLETE.
---
I started volunteering at Camp Sunshine 4 years ago, in 2016, because I love what the camp stands for. Their mission to provide a ray of hope for children with cancer really strikes a chord with me. I've truly enjoyed spending time with the people that I've met through the camp. It's an amazing organization. I have even developed a close relationship with a camper named Michaela, and still talk with her to this day.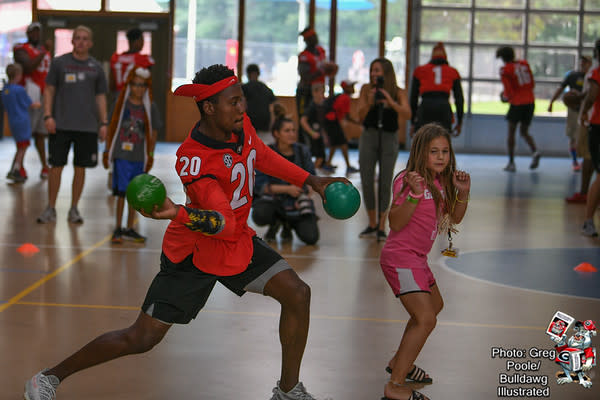 That's why, as I take the next step toward achieving my NFL dream, I have made an important decision to use my performance at the NFL Combine to support Camp Sunshine. Camp Sunshine is committed to providing opportunities for normal development for all children with cancer throughout their journey and bringing together those with similar experiences to share and draw strength from one another amid common understanding. Please join me in helping Camp Sunshine enrich the lives of Georgia's children with cancer and their families through year-round recreational, educational and support programs by making a pledge.
---
THANK YOU!
Thank you for your support of my campaign and of Camp Sunshine. I'll be training extra hard, knowing that with your pledges, every rep is more money raised in the fight to improve the lives for these great kids and families.
Please don't forget to share this campaign and your support on social media (Facebook, twitter, instagram, etc.).
Sincerely,
JR Reed