PLEASE JOIN ME IN SUPPORTING THE KIDNEY CANCER ASSOCIATION AT MY NFL PRO DAY.
---
I'm supporting the Kidney Cancer Association in honor of my Aunt Gwenette. In 2014, during Mother's Day weekend, she developed a fever. My family rushed her to the emergency room. After testing, the physicians determined that she had Kidney cancer. The cancer had already reached stage four.
My Aunt Gwenette has always been influential in my life. My aunt supported me in everything.  She encouraged me in church, school, and athletics. When she was diagnosed, her attitude never wavered. Although she was not able to travel, she remained one of my biggest fans while I played at Missouri. She loved her family. She was an amazing grandmother to her four grandchildren. Despite her challenges she was still a faithful member of the church.
My Aunt Gwenette was a fighter in every way. She rose throughout the ranks of academia to become an accomplished educator. I will never forget her courageous fight against kidney cancer. She battled six years after her diagnosis.  She lived longer than the doctors expected. She had that never give up spirit. I carry that with me today. I know she's with me on my journey to the NFL.
In her honor I will remain committed to my goals. Through this campaign I'd like to encourage those suffering from kidney cancer to never give up. I also want to encourage and support the physicians that are working to find a cure.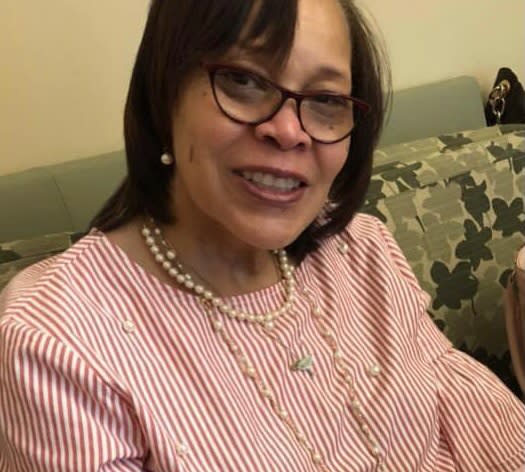 The KCA is a global community dedicated to serving and empowering patients and caregivers, and leading change through advocacy research and education in order to be the universal leader in finding the cure for kidney cancer. KCA promotes scientific advances through two annual research symposiums and a robust grant program, participates in legislative advocacy, and seeks to be a source of education and resources for patients, caregivers, and anyone impacted by kidney cancer. The organization supports patients one-on-one through their Patient Navigator Program, will fund $1.375 million in research in 2021, and provides a wide range of educational resources for patients, caregivers, and health care professionals.
As I take the next step toward achieving my NFL dream, I am excited and humbled to use my performance at my NFL Pro Day to support Kidney Cancer Association. It is important to me to use this great opportunity to positively impact others. March is Kidney Cancer Awareness Month so please Orange Up! and join me in unlocking the cure for kidney cancer!
---
THANK YOU!
Thank you for your support of my campaign and of the Kidney Cancer Association. I'll be training extra hard knowing that with your pledges, every inch is more money raised in the fight to beat kidney cancer
Please don't forget to share this campaign and your support on social media (Facebook, twitter, instagram, etc.).
Sincerely,
Joshuah Bledsoe
---
Please also check out the Element Sports 2021 Pro Day Challenge to see the important causes that my fellow Element NFL Rookies are supporting through their Pro Day performances.