PLEASE JOIN ME IN PROVIDING MEANINGFUL EMPLOYMENT FOR ADULTS WITH COGNITIVE DISABILITIES WHILE CREATING A JOYFUL, INCLUSIVE COMMUNITY SPACE, BY PLEDGING FOR EVERY BENCH PRESS REP I COMPLETE DURING UVA'S PRO DAY.
---
As I take the next step toward achieving my NFL dream, I have made an important decision to use my performance at UVA's 2020 Pro Day to support Kindess Cafe + Play, where people with and without disabilities interact as peers, challenging perceptions, inspiring us as individuals, and transforming our community. Please help create kindness with me by making your pledge!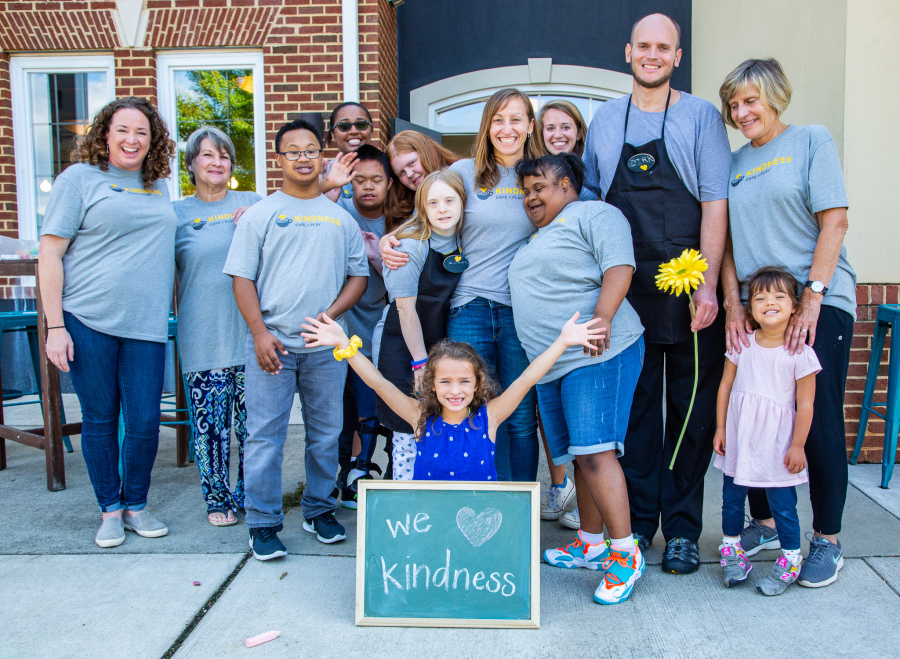 THANK YOU!
Thank you for your support of my Creating Kindness campaign and of Kindness Cafe + Play. I'll be training extra hard knowing that with your pledges, every bench press rep is more money raised in the effort to transform lives.
Please don't forget to share this campaign and your support on social media (Facebook, twitter, instagram, etc.). Let's create kindness together!
Sincerely,
Jordan Mack