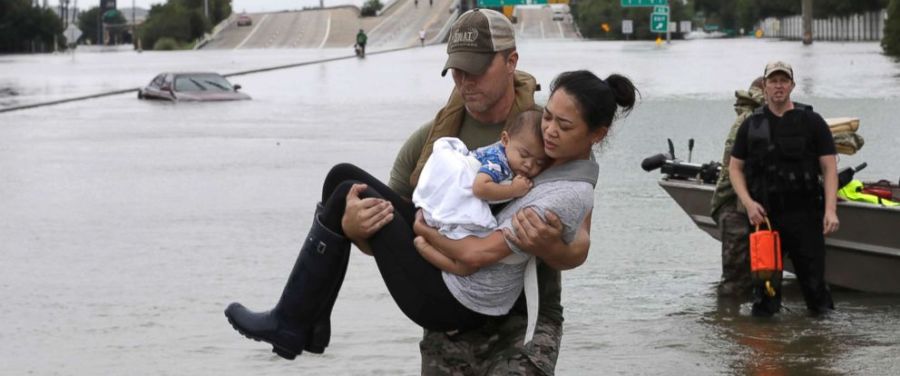 THIS IS BIGGER THAN FOOTBALL
Hurricane Harvey and the after effects of its catastrophic flooding continue to devastate Houston. Federal officials expect at least 30,000 people to relocate to shelters and 450,000 victims to seek disaster assistance. Now, more than ever, our city and out people need us!
Please join me in supporting life saving emergency disaster relief efforts for the victims of Hurricane Harvey by pledging a donation for every offensive touchdown that the Houston Texans score this season.
While we'll be taking the field with a concerned and heavy heart, we'll also be out there with a new sense of purpose knowing that every time we score an offensive TD, we will be helping to save and rebuild lives.
---
HOW YOU CAN HELP
Proceeds from this campaign will benefit Houston Food Bank and their lifesaving work on the ground in Houston.
---

The Houston Food Bank is America's largest food bank in distribution to its network of 600 hunger relief charities in 18 southeast Texas counties. Named top charity in Texas by Charity Navigator for financial performance and accountability, the Houston Food Bank provides 83 million nutritious meals to food pantries, soup kitchens, senior centers and other agencies, feeding 800,000 people each year.
The vision for the future is to expand service to the community to 100,000,000 nutritious meals by 2018. Every dollar donated to the Houston Food Bank provides the equivalent of three meals for an individual.