Let's End Poverty Together…DONATE and WIN A CHIEFS VIP WEEKEND WITH ME!
One lucky donor will get the opportunity to take part in a Chiefs VIP weekend* in Kansas City with me! On Friday night, December 7, you and a group of your friends (7 people max) will join me and a few of my teammates for some serious competition at TopGolf. Then, on Sunday, December 9, I'll give you and a friend 2 field passes and 2 tickets to be my personal guests for the Chiefs vs. Ravens game at Arrowhead Stadium! It's sure to be an experience you'll never forget!
Get 1 chance to win for every $5 donated! Donate $10…2 chances. $25…5 chances, and so on! No donation is too big or too small. Every bit helps!
I'm asking my fans to join me in helping to make a global impact by constructing a multi-functional sports area in the 15 de Noviembre community in the district of Villa Maria del Triunfo, which is one of the biggest and most populated districts in the capital city of Lima, Peru. I visited this community this past March and saw the work Food for the Hungry is doing firsthand. The population here suffers from the lack of basic services like formal electricity, water and sewage. Domestic violence and malnutrition are some of the problems the people in this area are facing.
My goal is to help strengthen family integration, healthy living and to grow social values in children and adolescents in the community through this sports area and community recreational activities. Building a sports field and recreation area would provide more than a place to play sports - but it would be a place that the community can come together and enjoy the outdoors in a safe place.
*Winner is responsible for their own travel and accommodations.
---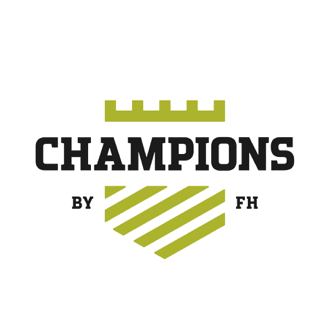 THIS IS BIGGER THAN FOOTBALL
I've been incredibly blessed to live out my dream of playing in the NFL, and I want to use my platform to give back to others. That's why I partnered with an organization that I believe in. Food for the Hungry is in it for the long haul, investing in sustainable solutions to poverty and empowering communities around the world to eventually support themselves. By partnering with Food for the Hungry, we can be a part of the fight against poverty!
Thank you in advance for your support of my Food for the Hungry campaign. Every donation is important, no matter the amount. Food for the Hungry maximizes each donation for its greatest impact. They don't simply fix short-term issues, one-and-done. They invest time and resources into communities around the world to help them establish sustainable change and eventually lift themselves out of poverty.
Please tell your friends. We need everyone we can to join us in this mission to help children and families around the world have the basic necessities we take for granted every day.
Sincerely,
Jarvis Jenkins
---

At Food for the Hungry, we believe in the fight against extreme poverty. We have worked since 1971 to serve the most vulnerable people on earth through purposeful relief and development. Our methodology is informed by our Christian beliefs that every person has intrinsic value and that it is our responsibility to advocate for the poor and the marginalized.