Please join me in doing good, and tackling mental health by making a donation.
Each week during the regular season, the NFLPA #CommunityMVP program recognizes one player who has demonstrated a commitment to making a positive impact in his community. I am honored to have been chosen as the Week 17 NFLPA Community MVP, based on my grassroots work, both recently and over the past 9 months, through Local Human and the Do Good Foundation. In recognition of this honor, the NFLPA has kicked of my Do Good with Isaac Rochell campaign by making a $10,000 to my Do Good Foundation. This is your chance to become a Community MVP with me by making your donation.
---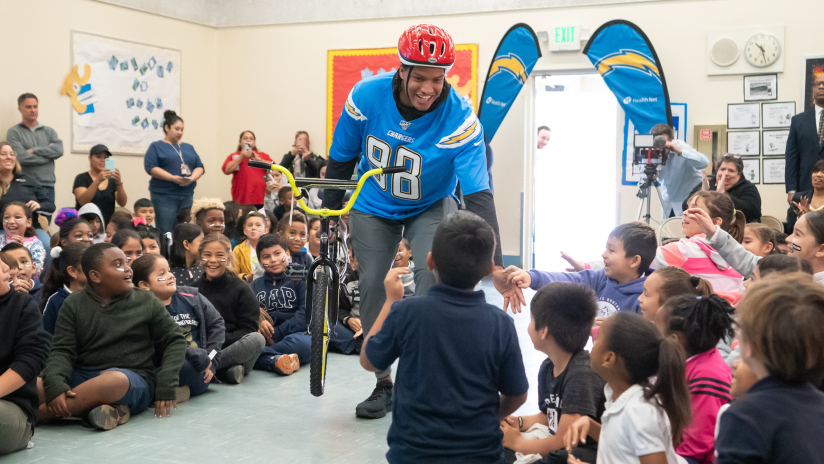 WHO YOU'LL BE SUPPORTING
We believe that every young adult should have the resources to achieve their dreams. Whether this comes in the form of educational resources, financial support, mental support, or simply positive influence, our goal is to empower the youth to become exceptional humans. Our "See You On Sunday" campaign tackles mental health by hosting virtual and in-person events that advocate for people to take Saturdays off social media.
---
THANK YOU!
This campaign goes beyond football. It's about giving to those who truly need and deserve our support. Thank you for supporting my cause and all of your support throughout my career!
- Isaac Rochell