Please join me in helping individuals begin their journey toward mental wellness by making a donation.
Each week during the regular season, the NFLPA #CommunityMVP program recognizes one player who has demonstrated a commitment to making a positive impact in his community. I am honored to have been chosen as the Week 13 NFLPA Community MVP, based on my efforts in raising mental health awareness, resulting in more than $25,000 raised for my family foundation, which will be used to implement a social and emotional learning program called InFocus to local schools, grades K-8. We were also able to refer 50 people (and counting) to our foundation's partnered treatment facilities to begin their journey toward mental wellness. In recognition of this honor, the NFLPA has kicked off my Minding Health campaign by making a $10,000 to the Hayden Hurst Family Foundation. This is your chance to become a Community MVP with me by making your donation.
---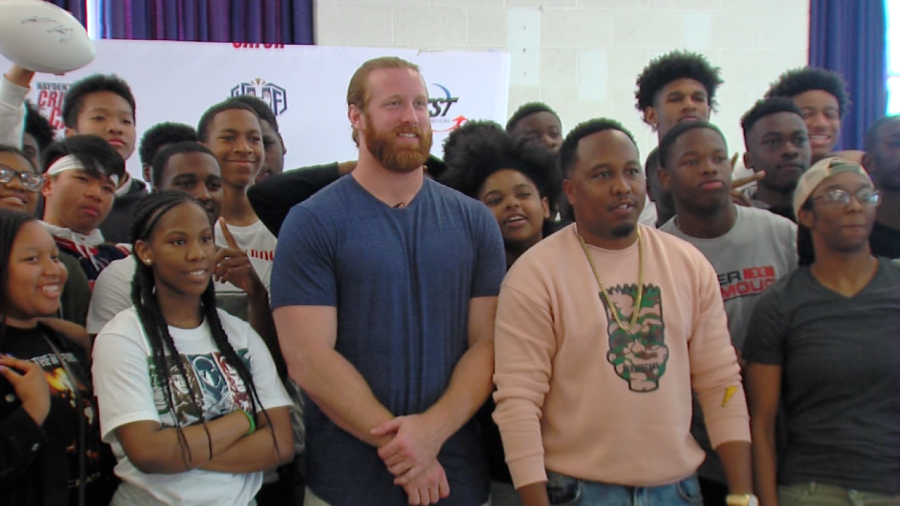 WHO YOU'LL BE SUPPORTING
Many suffer in silence. If we can help open the communication channels to talk about mental health, we can not only eliminate the stigma surrounding mental health, but provide guidance and support for children in need.
The Hayden Hurst Family Foundation's mission is to raise awareness of mental health issues in children and adolescents by funding mental health services and programs through donations and fundraising events.
---
THANK YOU!
This campaign goes beyond football. It's about giving to those who truly need and deserve our support. Thank you for supporting my cause and all of your support throughout my career!
- Hayden Hurst