I am passionate about improving the quality of life for inflammatory bowel disease (IBD) patients because I know the toll that IBD can take on an individual, both physically and mentally. When I was 10 years old I was diagnosed with ulcerative colitis, a category of IBD. Dealing with my symptoms was an on-and-off battle that I faced for the last 18 years. It got so bad last year that I had to have three operations to remove and rebuild my colon, causing me to miss most of last season.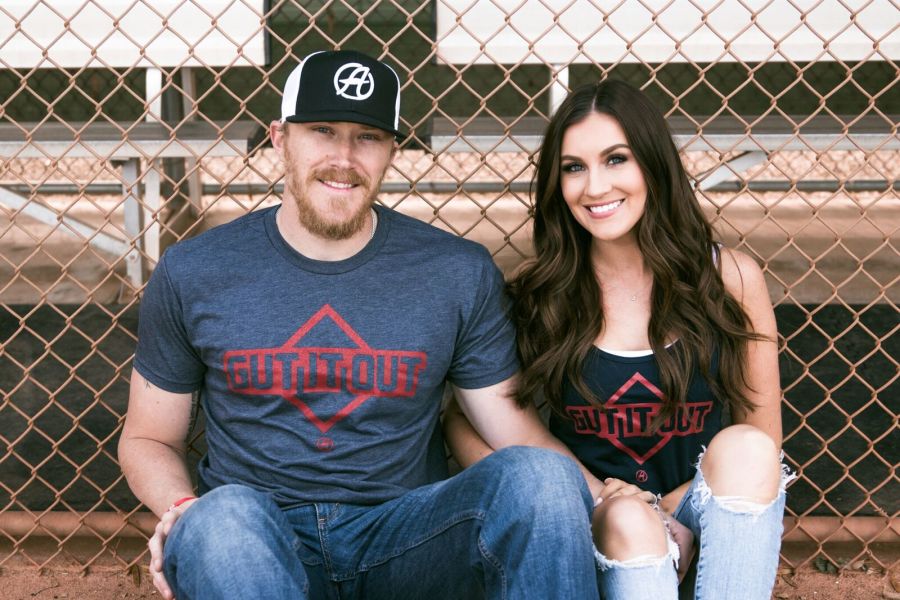 This season, I'm back and ready to take the hill for my team and for the Gut It Out Foundation. I'm pledging $100 for every strikeout that I earn this season to help educate, inspire and support the IBD community. I hope you'll consider joining me in making a pledge to improve the quality of life for the estimated 1.6 million Americans affected by IBD. A pledge of any amount, big or small, has the ability to make an impact for patients and caretakers.
There is no cure for Crohn's or ulcerative colitis. They are diseases you have to deal with for the rest of your life, and they can be really painful and debilitating. Many young children are robbed of their childhood due to the diseases and their side effects. My heart aches seeing young IBD patients in the hospital for three or four months at a time because their system is so weak and their bodies can't handle it. This campaign is for them. They need our support.
My wife Amanda and I founded the Gut It Out Foundation to become a source for information, empathy and reliability for the IBD community. Our goal is to bring people together, connecting patients and families, to raise a community where people aren't afraid to talk about the good and the bad of IBD. I appreciate you considering my campaign and I hope you'll #GutItOut with me this season!
---
EXCLUSIVE REWARDS
Everyone who makes a donation will receive a Jake Diekman autographed photo card
Everyone whose total contribution equals $35 or more will receive an official Gut It Out t-shirt or tank top*, exclusively available through this campaign (pictured above)
Everyone who donates $100 or more will receive:

Official Gut It Out t-shirt or tank top by Athletes Brand
Official Gut It Out sweatpants*
Two tickets to a Rangers game**
Be entered to win a VIP experience** for four including a pre-game meet & greet with Jake, four seats in a suite at a Rangers game (food & beverage provided), and four Rangers hats signed by Jake
*pledges that qualify for merchandise will be contacted at the end of every month for sizing and shipping address. Orders will be fulfilled by Athletes Brand monthly, limit one per pledge.
**game tickets and four winners for the VIP experience will be fulfilled in JULY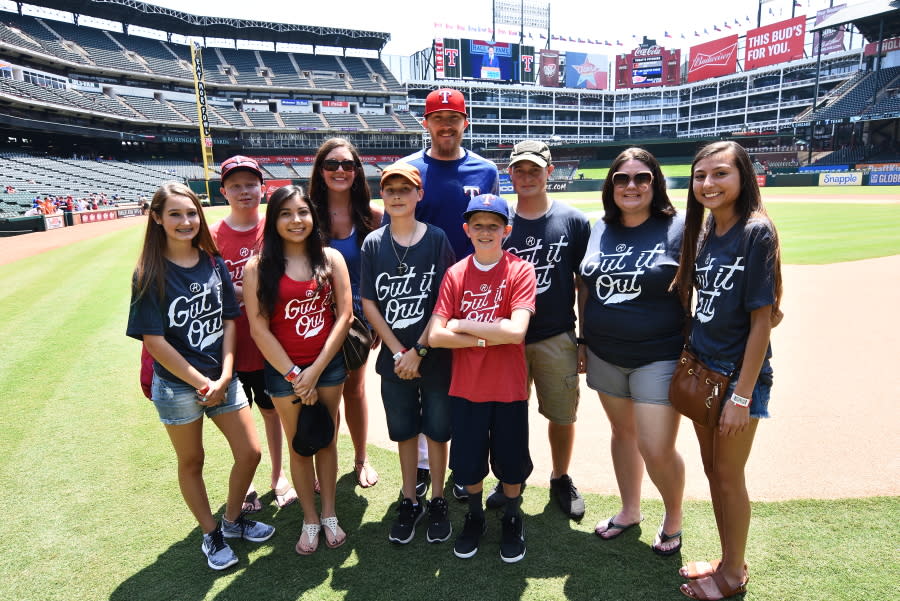 Gut It Out Foundation, Inc. ("Gut It Out") is a California nonprofit public benefit corporation operating through a fiscal sponsorship with Players' Philanthropy Fund (Federal Tax ID: 27-6601178), a Maryland charitable trust recognized by the IRS with federal tax-exempt status as a public charity under Section 501(c)(3). Contributions to Gut It Out are tax-deductible to the fullest extent of the law.