PLEASE JOIN ME IN SUPPORTING WHAT YOU GIVE WILL GROW AT THE NFL COMBINE BY PLEDGING FOR EVERY BENCH PRESS REP I COMPLETE.
---
As I take the next step toward achieving my NFL dream, I have made an important decision to use my performance at the 2019 NFL Combine to support What You Give Will Grow, in honor and support of my New Orleans community.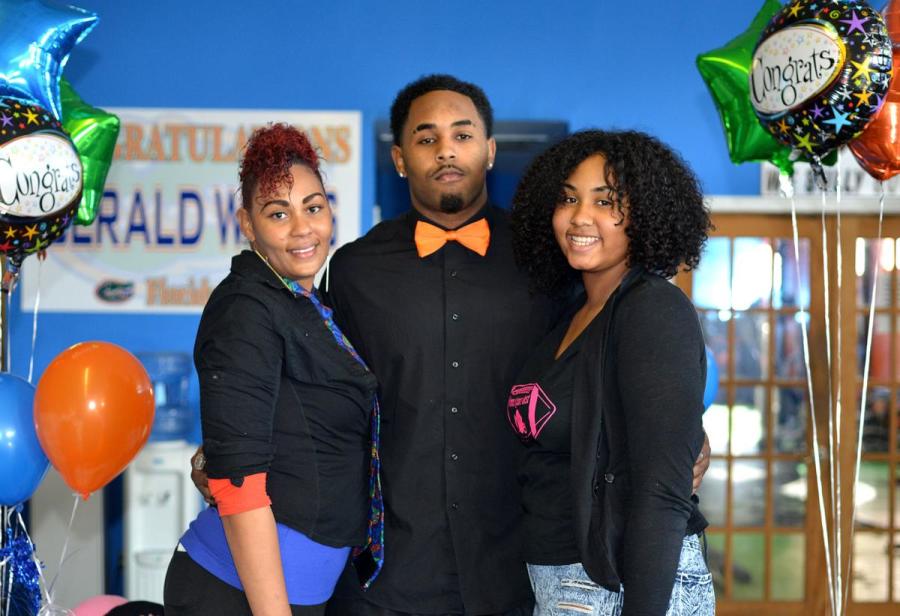 I love NOLA, and treasure my childhood there, but it was not without its difficulties. Growing up, I unfortunately became accustomed to violence. I witnessed members of my community and family murdered, including my 19-year old cousin. Despite the challenges I faced, I am proud of my hometown and I want the city, especially the youth of New Orleans, to know that I am always thinking of them regardless of where my football career takes me. I know that the challenges are still real, and that support is needed, and bettering the lives of the kids within the community is the most important thing to me.
Fighting for kids that have cancer is also extremely important to me. It consumes your whole life, it's been a part of my family so I know the struggles. Helping families from back home dealing with this beast is something I am excited to do.
I am honored and proud to use this great opportunity and platform that I've been given to support the amazing work of What You Give Will Grow and its mission to improve the lives of those in need through support of local causes and organizations in the New Orleans and Gulf South communities, with a strong focus on children's charities and cancer initiatives. I hope that you too will be inspired to join us in spreading a spirit of giving.
---
THANK YOU!
Thank you for your support of my campaign and of What You Give Will Grow. I'll be training extra hard knowing that with your pledges, every rep is more money to help improve the lives of those in need in the New Orleans and Gulf South communities.
Please don't forget to share this campaign and your support on social media (Facebook, twitter, instagram, etc.).
Sincerely,
Gerald Willis
---
Please also check out the 2019 Pledge It NFL Combine & Pro Day Challenge to see the important causes that fellow soon to be NFL Rookies are supporting through their Combine and Pro Day performances.