Please join me in helping to provide positive mentors for male students by making a donation!
Each week during the regular season, the NFLPA #CommunityMVP program recognizes one player who has demonstrated a commitment to making a positive impact in his community. I'm honored to have been chosen as the Week 12 NFLPA Community MVP following my annual "Atkins Week of Giving" that my wife and I host each holiday season. We're making a $5,000 donation to Gwinnett County Public Schools Community Based Mentor Partnership – to kick off this fundraiser! All funds raised will help connect young men with mentors and resources to help them grow into successful and impactful men.
Everyone who donates will receive a signed 8x10 photo
The top donor will receive an autographed jersey, personalized by me!
---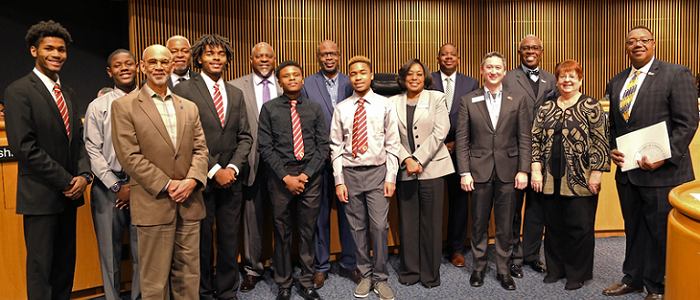 WHO YOU'LL BE SUPPORTING
At Gwinnett County Public Schools, they believe in the Power of One… one caring adult mentor can change a child's life. While school counselors, teachers, and family members all play a role in keeping students in school and learning, the involvement of a community mentor can make a meaningful, lasting connection.
The Community-Based Mentoring program pairs caring adults with male and female students in grades 4 through 12 to provide guidance, encouragement, and support to help them become successful young adults, both in and out of school.
---
THANK YOU!
Thank you for supporting my cause and all of your support throughout my career!
- Geno Atkins