LET'S FaceOff Against ALS: Support Coach Graham Harden through his Passion for the game of Lacrosse.  The Mariemont High School team is set to open the 2021 season at home March 19th. Join Senior FaceOff Specialist Seth Greene as he pledges his face-off wins this season beginning with the March 30 game VS Sycamore. As Coach Harden and his Family continue to battle ALS, Seth will be battling to record as many faceoff wins as he can this season. Every faceoff win for the Mariemont Warriors will raise funds for G-Force. Seth is setting a goal to beat his 2019 season's 335 Faceoff wins. Pledge a dollar amount for every Faceoff Seth Wins or donate a flat dollar amount.  All donations will help the Harden Family cover the out-of-pocket expenses for the 24-hour care Coach Harden now requires. While we deeply miss Coach Harden's devoted presence on the sidelines, he continues to share his love of the game with words of wisdom to his players through text and email.  He is the ultimate Mariemont Warrior!!!  Thank you, Coach Harden, for showing us what it means to be a competitor and to "Never Give Up", both on the field and in life.  Game On!!!
In August of 2016, at the age of 48, former New Canaan native, 1991 NCAA Tarheel champion and Schmeisser Award winner, CT Lacrosse Hall-of-Famer, and longtime Ohio lacrosse Coach Graham Harden was diagnosed with amyotrophic lateral sclerosis. ALS (also known as Lou Gehrig's Disease) is a devastating diagnosis for which there is currently no cure.
Shortly after Graham's diagnosis, GForce Game On was launched to raise funds for Graham's medical care, create awareness about the disease and work as an advocate for more research that ultimately leads to a cure (www.gforcegameon.org). As Graham continued to coach his beloved sport post-diagnosis and help lead two of his teams to State championship wins, he also found time to develop a tool - W8Z weighted end caps - to assist his young athletes in honing their craft (see https://lacrozze.com for more information).
Regretfully, Graham's health has declined. To facilitate his breathing, a tracheostomy was recently performed and a ventilator connected. With the advent of this significant change in Graham's condition, 24-hour nursing care is now required and the out of pocket medical bills are mounting.
The support from Graham's community and the lacrosse world, both for his medical care as well as for helping to accelerate ALS research for treatments and a cure, is deeply inspiring. Graham is one of the toughest competitors we all know and his motto continues to be, "Game On, ALS!"
For More Details on Coach Hardens Journey visit the GForce Game on Website. http://gforcegameon.org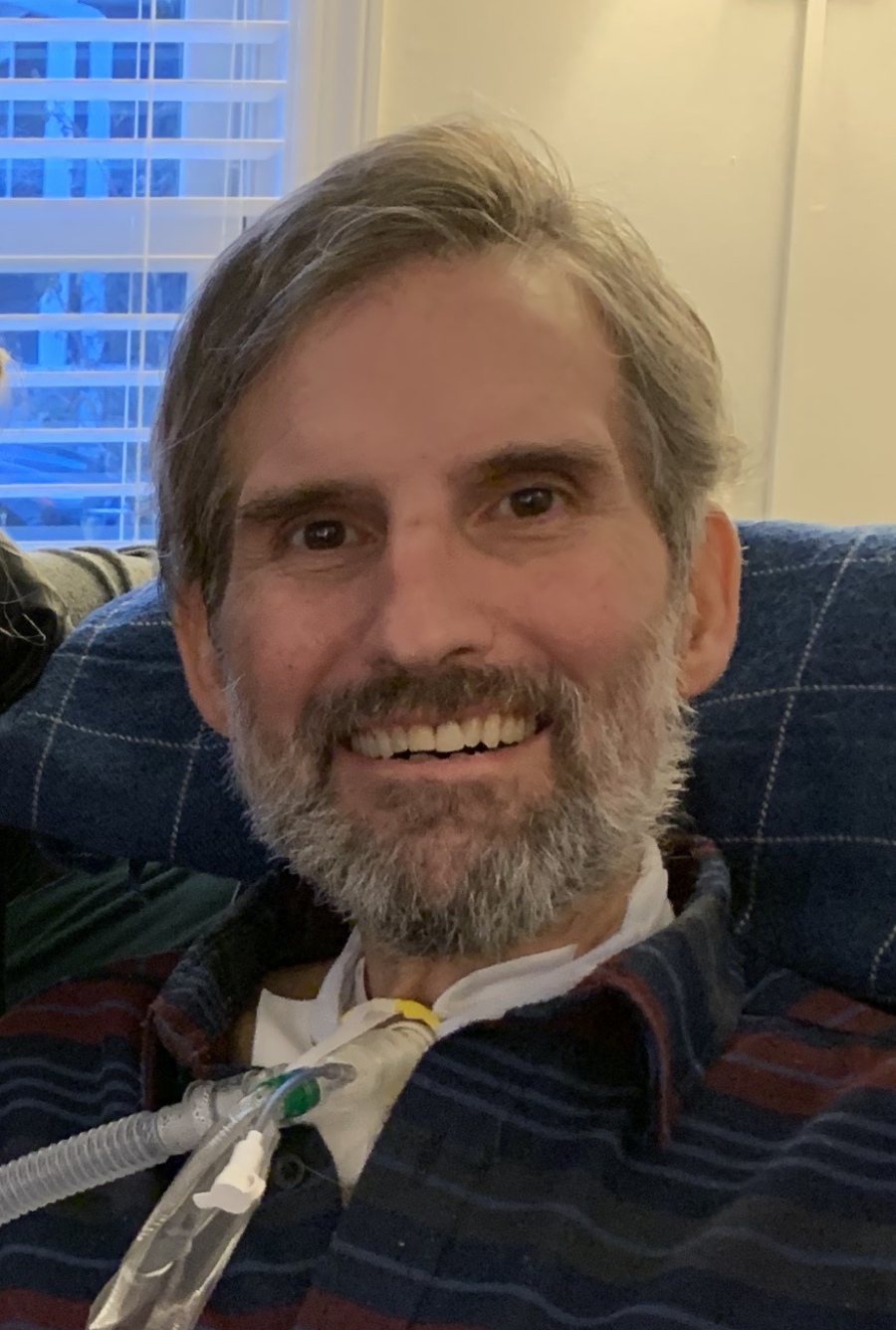 Coach Harden - February 2020