My name is Joel Karum and I am the Executive Director and Co-Founder of Ezekiel Rain, an anti-trafficking organization operating in Thailand that exists to rescue, restore and release trafficking survivors. I am embarking on a great adventure and I want to invite you to join me. On February 3rd, I will run 100 Kilometers in The North Face 100 - Thailand 2018. I am excited and honestly, a bit nervous about this race. The longest race I have ever run is 75 km and this will definitely stretch me but I am compelled to run this distance to raise funds to address an issue that I am super passionate about, preventing human-trafficking through strengthening families.
I love my family! As a father, I want to keep my children safe. I do this by teaching them right from wrong, calling out and encouraging their identity, modeling healthy relationships, and equipping them to live life successfully outside of the home. I recognize the importance of healthy families launching the next generation of leaders who will influence our communities and make a positive impact on society as well as protect the most vulnerable. Michael Novak says it like this, "The family is the linchpin of society, both economically and socially. If we have stronger families we will have stronger schools, stronger churches, and stronger communities with less poverty and less crime." I believe investing in the strengthening of families is an investment in impacting a nation and addressing most societal ills Thais face. Will you consider sponsoring my run financially, while praying for the strengthening of families in Thailand?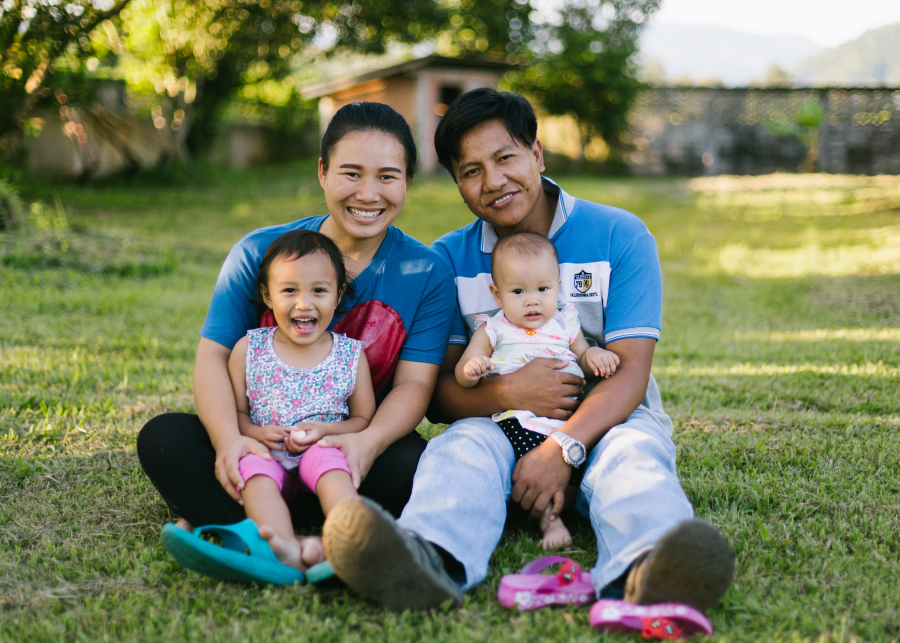 Strong, healthy families really do make a difference!
Families are the foundation of society and many families in Thailand are separated because of internal migration, lack of quality education opportunities, divorce and remarriage, lack of understanding of the vision and value of family and a variety of other factors. When families are broken, the risk of trafficking, exploitation, addictions and teen pregnancy increases, attachments are shattered, education is hampered, identity and cultural legacy is lost and trauma is experienced.
We want to see a nation of strong families with deep attachments that can bring hope, protection and healing to others.
The family in this photo is a real family that has experienced transformation. This healthy family has become a catalyst over the last 5 years, influencing change in many other families in their community and throughout their extended family. As a result of this family's example, addicts have chosen to become sober, a mother has learned how to have a healthier relationship with her teenage son, a husband has chosen to work on his marriage rather than leave his wife, and parents have learned more effective ways of training their children. Due to the unconditional love of this family, teenage boys who have never known the love of a father or mother, have experienced healing through the warmth, acceptance, and safety of a family.
Ezekiel Rain's strong families program partners with local churches and communities to strengthen at-risk families through holistic development training sessions, income generation assistance, educational opportunities, psycho-social support, health care, and spiritual transformation.
If you would like to be a part of an anti-trafficking effort designed to address real root issues, then please take a few moments and pledge now. We need $5,000 to cover our strong families program costs in 2018 and if more money then that is pledged, we will apply those funds to other Ezekiel Rain prevention and restoration projects.
See our website for more information: www.ezekielrain.com
To follow race updates and race day progress, please like the Ezekiel Rain Facebook page.