PLEASE JOIN ME IN SUPPORTING SUPPORTING THE ALABAMA AREA AGENCY ON AGING AT THE NFL COMBINE DAY BY PLEDGING FOR EVERY INCH OF MY VERTICAL LEAP.
---
As I take the next step toward achieving my NFL dream, I have made an important decision to use my performance at the 2019 NFL Combine to support the Alabama Area Agency on Aging in honor of my grandparents. I was raised to respect, love and support my elders.
Growing up, my grandparents were very important to me. They were and are a pillar of their community; hard-working, well respected and well loved. It was always important to me to make them proud. So when my grandfather was diagnosed with dementia the year that I graduated high school it was a big blow to me and my family.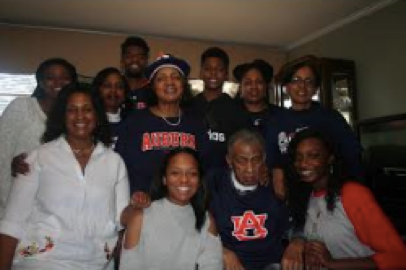 Dementia not only takes an enormous toll on those who have it, but their caregivers as well. I have seen the challenges that my grandfather now faces just to make it through the day, and the responsibility that it puts on my grandmother as his primary caregiver. I am very grateful for the services that they have received from the Alabama Area Agency on Aging, and I am proud and honored to support them with this campaign in my grandparents honor. I hope that you will consider pledging to my campaign so that together we can show our love and support others, like my grandparents, who face this challenge every day.
---
THANK YOU!
Thank you for your support. I'll be training extra hard and jumping extra high, knowing that with your pledges, every inch is more money raised in the fight to provide services and care for people like my grandfather.
Please don't forget to share this campaign and your support on social media (Facebook, twitter, instagram, etc.).
Sincerely,
Darius Slayton
---
Please also check out the Element Sports 2019 NFL Combine Challenge to see the important causes that my fellow Element NFL Rookies are supporting through their Combine performances.