FOR COACH SCOTT
As I take the next step toward my NFL dream, I have made an important decision to use my performance at the South Carolina NFL Pro Day to support the Pancreatic Cancer Action Network (PanCAN).
This is a cause that is near and dear to my heart. My high school Offensive Line coach, Mike Scott, passed away from pancreatic cancer at 36 years old, leaving behind his wife and kids. He meant so much to me as a mentor and role model, and I feel that it is not only an honor and privilege, but also my duty to use my platform to do what I can to raise awareness and funds for others affected by this disease.
Pancreatic cancer is on the rise and is the third leading cause of cancer-related death in the U.S. It's projected to be the second leading cause of cancer deaths by the year 2020 and demands urgent action to save lives. There are currently no early detection tools and just 9% of those diagnosed will survive more than five years. It is the only major cancer with a five-year relative survival rate in the single digits. We need more funding. We need a cure.
In coach's honor, and to make a difference for all those who have and continue to battle, I'm asking you to join me by pledging for a donation for bench press rep I complete during my pro day.
---
THANK YOU
Thank you so much for your support of this campaign. I know this will mean a lot to the families going through the same struggle that coach did. Every little bit helps, and I'll be training extra hard knowing that with your pledges, every rep means more support for PanCAN.
Please don't forget to share this campaign and your support on social media (Facebook, twitter, instagram, etc.).
Sincerely,
Cory Helms
---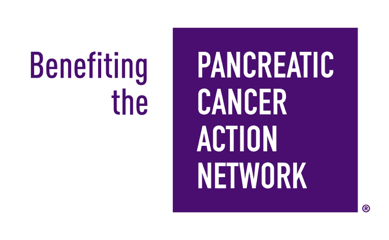 ABOUT THE PANCREATIC CANCER ACTION NETWORK
The Pancreatic Cancer Action Network (PanCAN) is dedicated to fighting the world's toughest cancer. In our urgent mission to save lives, we attack pancreatic cancer on all fronts: research, clinical initiatives, patient services and advocacy. Our effort is amplified by a nationwide network of grassroots support. We are determined to improve patient outcomes today and to double survival by 2020.