On November 7, 2018 Emmanuel Escamilla completed the cross-country journey from San Francisco, CA to St. Augustine, FL. He biked 3,261 miles, across 8 states, in 54 days to support students secure the financial backing necessary to further their education and pursue their innovative ideas.
Having completed the CodeX- Bike Across America, a sincere thank you to all those who supported the journey. Updates and details about CodeX will be provided via email.
The donation page will be open until November 20, 2018. To receive updates on plans involving CodeX in 2019, please sign-up for our weekly newsletter.
St. Augustine, FL (11/7/18)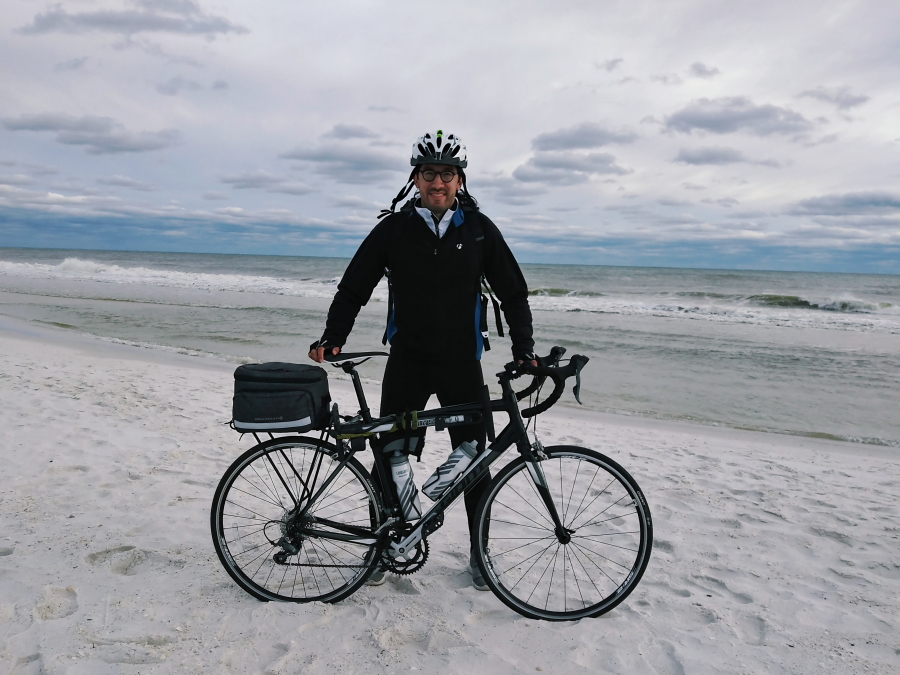 CodeX is an education nonprofit that makes tech accessible to rural and low-income communities in California's Central Valley. It was created to inspire young students develop the tech skills they each need to reach their goals. Now CodeX seeks to further its mission by inspiring students to finish their educational journey, by being the first in their family to attend college.
By donating to this cause, you will help CodeX deepen its impact in developing "homegrown" tech talent in the Central Valley.
For more information about CodeX, click here.
---
ABOUT EMMANUEL
---
Emmanuel grew up sharing a room with his mother in a trailer on Olivero Road in Modesto, CA which has been called the "Devil's Street." He studied at Modesto Junior College, completed his undergraduate studies at the University of California, Berkeley, and completed his master's degree at Harvard University.
His experiences living in poverty and seeing its negative effects on children in his community was the inspiration for founding the CodeX Program. Since the founding of CodeX, he has been recognized as a McNair Scholar, Harvard Innovation Lab Fellow, Forbes Under 30 Scholar, The Modesto Bee's 20 Under 40, and has won the Westly Prize for Young Innovators in California.
---
JOURNEY
---
The Southern Tier Bicycle Route offers a wide variety of terrain, vegetation, climate, and people across the nation from the Pacific to the Atlantic. The route is rich in human culture and history- ranging from the Spanish and Mexican influences in California, to the ancient indigenous pueblo cultures in Arizona and New Mexico, to the imprint of the Spanish conquistadors in Texas, to the bayous and French influences of Louisiana, to the Old South of Mississippi and Alabama, to a four-hundred-year-old city in Florida.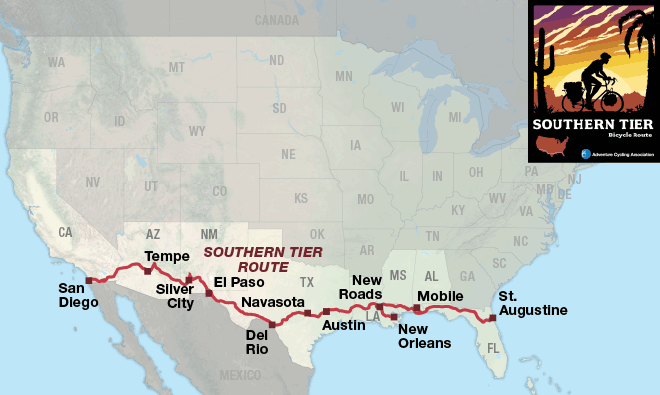 Trip Distance: 3,055 Miles Trip Length: <50 Days
---
THANK YOU
---
Thank you for supporting this campaign. Whether or not you can contribute, all are welcome to share this campaign with your friends and family via email or on social media using #CodeXInspire.