PLEASE JOIN ME IN SUPPORTING CHILDREN'S OF ALABAMA AT THE NFL COMBINE BY PLEDGING FOR EVERY INCH OF MY VERTICAL LEAP.
---
As I take the next step toward achieving my NFL dream, I have made an important decision to use my performance at the 2019 NFL Combine to support Children's of Alabama, in honor of my little buddy Jaden. Jaden reminds me of myself at his age. He loves the outdoors. He's strong willed and strong minded. He even looks like me! But Jaden is going through a fight and battle that I never had to face. He was recently diagnosed with Stage 4 High Risk Neuroblastoma, and is in the fight of his life.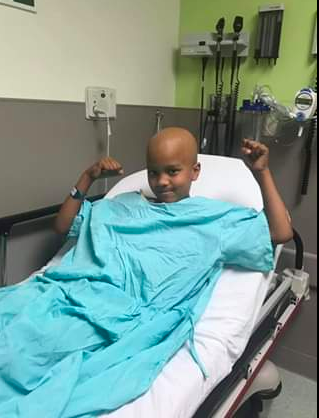 For Jaden, and for all the kids and families out there who face this tough fight, I am honored to use this great opportunity and platform that I've been given to support the amazing life saving work of Children's of Alabama, Alabama's foremost not-for-profit pediatric health care provider, where Jaden is being treated.
---
THANK YOU!
Thank you for your support of my campaign and of Children's of Alabama. I'll be training extra hard and jumping extra high, knowing that with your pledges, every inch is more money raised in the fight to provide the best care and save lives for kids like Jaden.
Please don't forget to share this campaign and your support on social media (Facebook, twitter, instagram, etc.).
Sincerely,
Christian Miller
---
Please also check out the Element Sports 2019 NFL Combine Challenge to see the important causes that my fellow Element NFL Rookies are supporting through their Combine performances.