Each week during the regular season, the NFLPA #CommunityMVP program recognizes one player who has demonstrated a commitment to making a positive impact in his community. I am honored to have been chosen as the Week 1 NFLPA Community MVP, based on my efforts setting up the first (of many) Free Little Libraries for underserved communities in honor of my late grandfather, a teacher who served 40 years as vice president of the Pittsburgh Federation of Teachers. These libraries will provide 24-7 access to books in areas where they are scarce. In recognition of this honor, the NFLPA has kicked of my Sacks for Kids campaign by making a $10,000 to my Heyward House Foundation. This is your chance to become a Community MVP with me by making your pledge.
---
THE HEYWARD HOUSE
My foundation, The Heyward House, has several programs we are continuously running to help the less fortunate children in Pittsburgh. Our Craig's Closet provides business/formal attire for young men ages 13-19yrs old. We have dressed them for graduations, internships, proms, job interviews, etc. We know that if you are dressed well, you have the confidence to perform well in any arena.
Hunger is a major issue for many families, so we also provide food for a local elementary school on Fridays for students to take home for the weekend. During the Covid-19 pandemic, we have assisted local non-profits with support: Beverly's Birthdays, The Pittsburgh Diaper Bank, Urban Impact, and The Boys & Girls Clubs of Western PA.
Pittsburgh is my home. This city is more than just a football game on Sundays. My job and my duty to my city is something that I carry with me every day, and I'm proud to do my part in any way I can.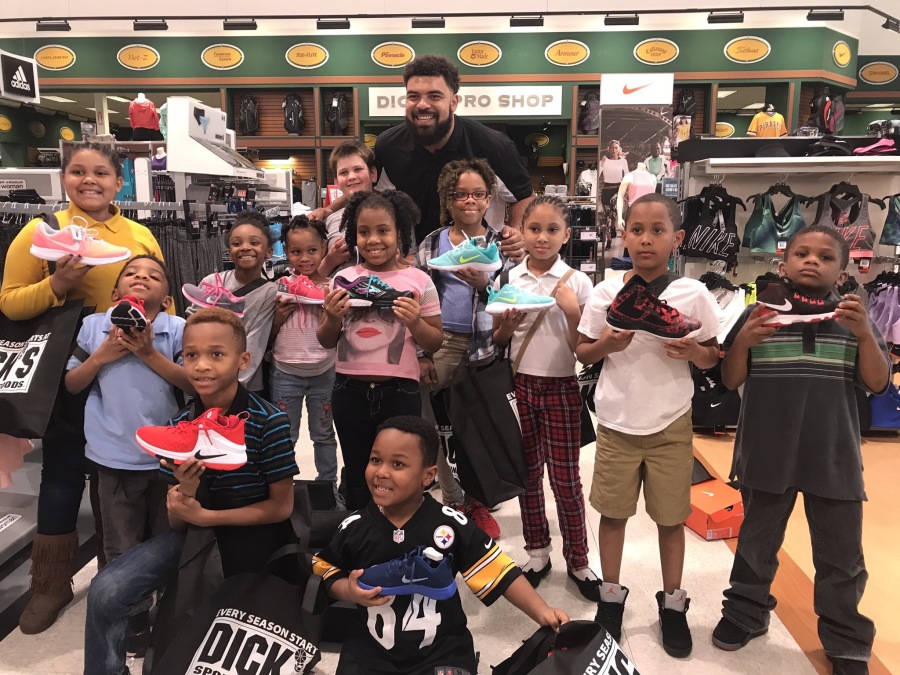 ---
THANK YOU!
This campaign goes beyond football. It's about giving to those who truly need and deserve our support. Thank you for supporting my cause and all of your support throughout my career!
-Cam Heyward