Each month during the 2019 regular season, I will be donating up to $20,000 to a deserving and impactful charity based on my on field performance. I have selected four charities working to serve those in need and make the community a better place for all. This is your chance to join me. Be a part of my Season of Giving by pledging for every sack I have this season!
How I'll be giving:
$1,000 per Jags Win
$5,000 per Sack
$2,500 per Half Sack
$2,000 per Tackle for Loss
$10,000 per Blocked Kick/Turnover
---

THE CAUSES
Your contributions from each month will go to the designated cause for that month.
This funds will be collected and distributed by my CRC Foundation, which I created in honor of my late father, Charles Richard Campbell. The CRC Foundation is committed to the enhancement of our community through the teaching of critical life skills to young people. Through sports, creative talents, vocational skills, financial skills, and quality health and nutrition, the CRC Foundation helps develop young people into empowered and self-aware leaders for the future.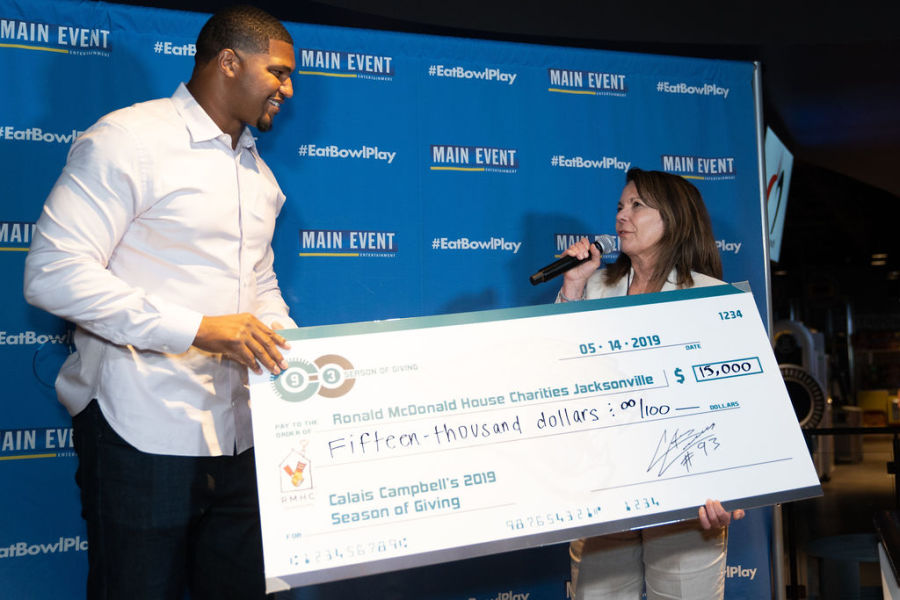 ---
THANK YOU!
Thank you for joining my Season of Giving. With your pledges, every sack means more life-changing and life-saving support for our community. Every little bit helps. No pledge is too small or too large. Please don't forget to share this campaign and your support on social media (Facebook, twitter, instagram, etc.)
- Calais Campbell