This season, I'll be hitting back at childhood cancer every time I take the field. My wife Kristen and I are pledging $1,500 to the Buster and Kristen Posey Fund, part of the V Foundation's pediatric cancer research efforts, for every RBI I have this season, and I'm asking you to take the pledge with me.
---
In the spring of 2016, Kristen and I announced our plans to make pediatric cancer the focus of our philanthropic efforts. We became involved after getting to know families whose children have undergone treatment. We listened to their stories, one after another, of fear and grief, of the anxiety of quickly figuring out this new world of hospitals and doctors, and of unwavering hope for treatment that will save their children.
As we continued to learn more, we were shocked and dismayed to discover that only about six percent of cancer funds raised in the United States go to pediatric research. Yet as we've gotten more deeply involved, we've been heartened by the tremendous progress that's being made through the pioneering efforts of many brilliant physician-scientists around the country.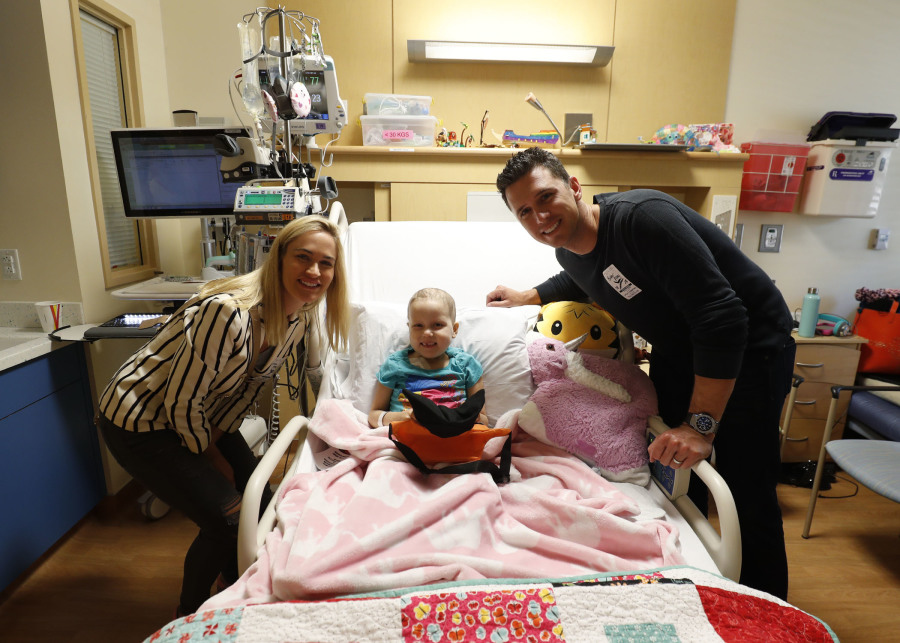 As the parents of two healthy children, Kristen and I stand with those families who have not been as fortunate, focusing our efforts on awareness, fundraising and patient/family support. We ask you to join us in this effort.
Together we can find a cure!
All of the money pledged to this campaign goes directly to research. Pledges and donations are tax deductible. Neither Pledge It or the Poseys are taking any of the funds for operating costs.
---
CAMPAIGN REWARDS
As a special thank you for your support, anyone whose total pledge equals at least $28, will be entered to win the ultimate Buster Posey Experience:

4 Tickets to a Game in which Buster Posey Plays
Meet & Greet with Buster
Signed Game Used Bat