JOIN ME IN HELPING RAINBOWS FOR KIDS BUILD AN ACCESSIBLE PLAYGROUND THIS SEASON BY PLEDGING FOR EVERY POINT I SCORE.
This season, when I take the court with the St. Louis Surge, I'm doing so with a renewed purpose - not just to win games, but to use my performance to help provide joy and happiness to families of children with cancer as well as families with children in a wheelchair. I have been a volunteer with Rainbows for Kids since I was a child and I've seen first-hand the great work this St. Louis based organization does. It is an all-volunteer-run organization. That's right, no one gets paid, but they are celebrating their 20th Anniversary this year because of the generosity of people like you.
This summer we are raising money for a special accessible playground to go in Watson Trails Park. For every mother with happy children playing on a playground there is one at home with their child in a wheelchair—because there is literally nothing the child can do on most playgrounds. This new playground will offer a swing and a merry-go-round that wheelchair kids can play on so they can have the same enjoyment as their siblings and friends.
I'm personally pledging $1 per point, and I hope you will consider joining me. Please help me raise money to build this playground!
---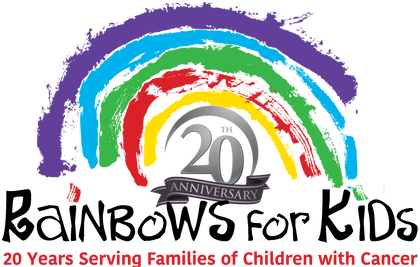 Rainbows for Kids was started when a little six-year old girl named Annie was diagnosed with cancer. Annie, who was in a wheelchair for a time, was always helping others despite her own battle. She got her angel wings at age 10 – though everyone who knew her knew she was already an angel. She took many experimental treatments and hopefully because of her and others like her there is more hope every day for new cures and treatments.
Rainbows for Kids can't cure cancer, but but they help families dealing with it have more fun together by putting on parties, events, spa days for the moms, and the most popular event each year: the All-Star Baseball Team featuring four practices and a game. Check out RainbowsForKids.org for more information.