Please join me in empowering young individuals to maximize their potential by pledging for every tackle I record this season. You can also make a one-time donation. I am matching dollar for dollar donations up to $51,000.00. The holiday shopping sprees have passed for 2019; however all money will go to putting smiles on the faces of deserving, underserved youth through events that give them exposure to the career opportunities in the world beyond their zip codes.
Each week during the regular season, the NFLPA #CommunityMVP program recognizes one player who has demonstrated a commitment to making a positive impact in his community. I have been chosen as the Week 16 NFLPA Community MVP, based on my efforts hosting multiple holiday shopping sprees and spearheading shopping sprees across the country with my NFL peers. I am honored to be recognized for this as I know a lot of my brothers in the NFL are also doing amazing work in the community across the country all year long. I'm also humbled to have former and current teammates who have become friends that have made this cross-country community effort possible. My motivation behind the December To Remember spree is to hopefully lay the groundwork for a collaborative annual spree amongst players in the NFL to reach as many deserving kids as possible.
In recognition of this honor, the NFLPA has kicked of my Tackles for Kids campaign by making a $10,000 to Beyond the Basics, Inc.. This is your chance to become a Community MVP with me by making your pledge.
---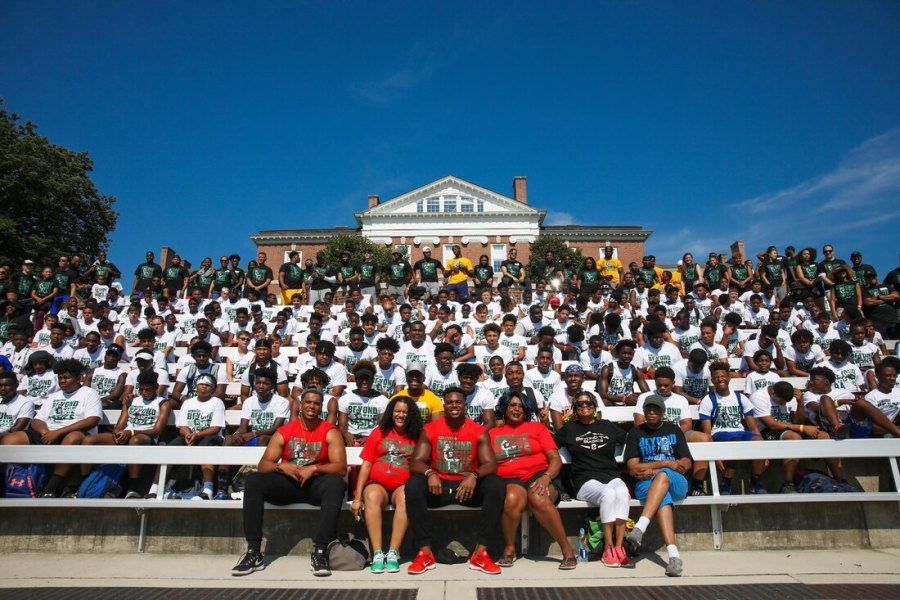 THANK YOU!
This campaign goes beyond football. It's about giving to those who truly need and deserve our support. Thank you for supporting my cause and all of your support throughout my career!
- Brandon Copeland