100 Hole Hike Golf Marathon Challenges Golfers and Raises Over $165,000 for The First Tee of Greater Charleston
Making an impact with every hole played
In September 2020, First Tee of Greater Charleston challenged their community of passionate supporters to take on a unique challenge - complete 100 holes of golf in one day, raising money and awareness to break down barriers into golf and First Tee. First Tee's community rose to the challenge and golfers played all day – walking, running, and riding, while taking hundreds of swings.
It was fun and challenging day for the "golf marathoners" playing with fantastic speed and upbeat spirits as they navigated the event. In the end, they raised over $166,000 to support safe and inclusive programs, scholarships, and free golf for young people in the Charleston community!
Memorable Participant Experience = Successful Fundraising
When the team at First Tee Charleston began planning the hundred hole hike event they had ambitious fundraising goals. "It was imperative that we reach our fundraising goals with this event so we focused on creating a unique and memorable experience for our participants.", said Bucky D., the Executive Director of First Tee Charleston. "The concept of performance-based giving was so flexible, it allowed us to be creative and give our participants a unique experience to raise money with every hole they completed. Combining the pledge-per-hole concept with competitive leaderboards and drop-dead simple technology was perfect for our participants."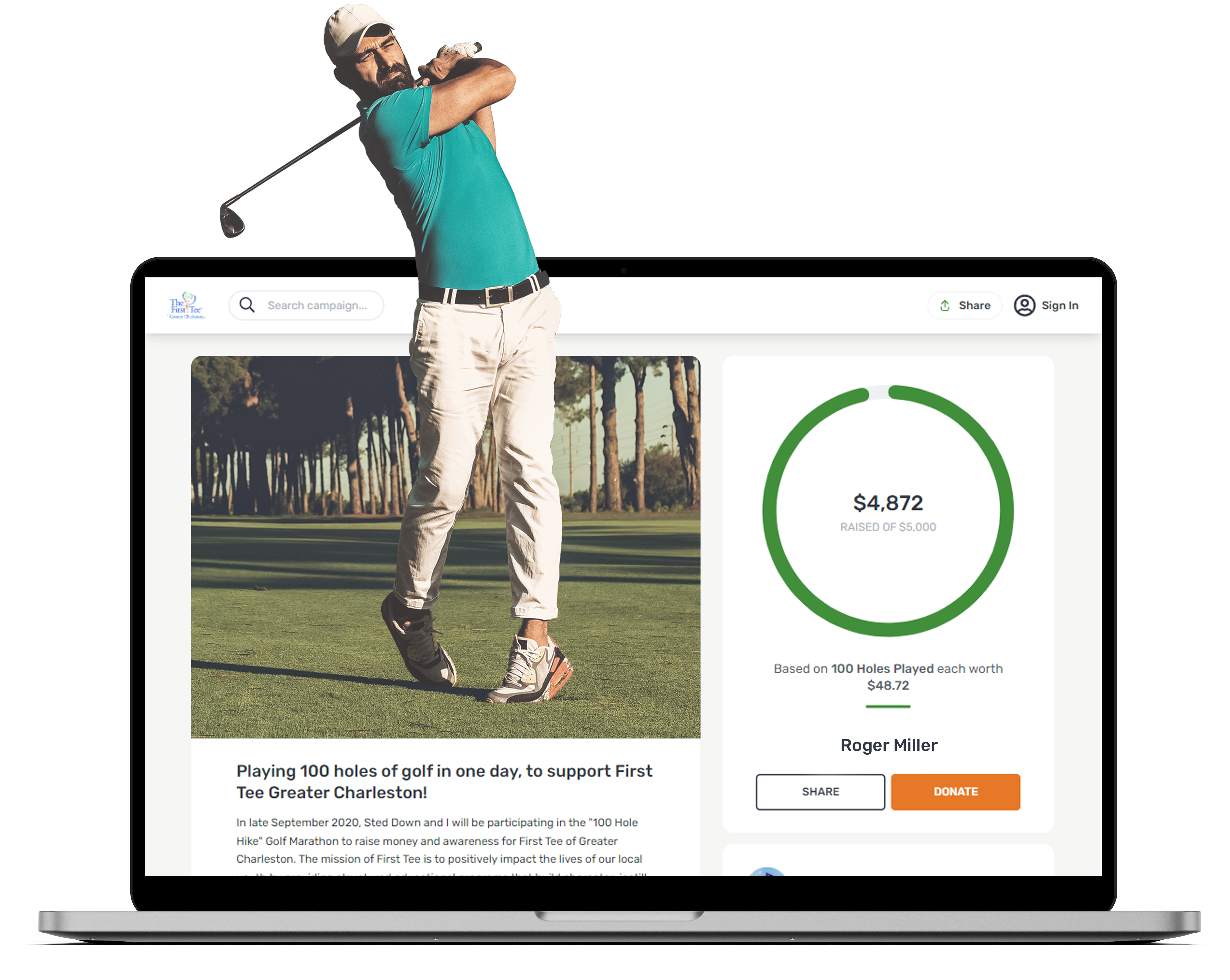 Friendly competition increased participant engagement
First Tee knew their community was competitive so they were excited to showcase leaderboards of the top fundraisers. But First Tee also believed they could expand competition by encouraging participants to create 'fundraising teams' and compete together. The interactive leaderboards on First Tee's fundraising site allowed teams and individual golfers to monitor their fundraising progress ranking in real-time. Golfers and teams watched their names rise up the leaderboard as pledges and donations came in, while tracking how much each hole they played would raise for First Tee Charleston.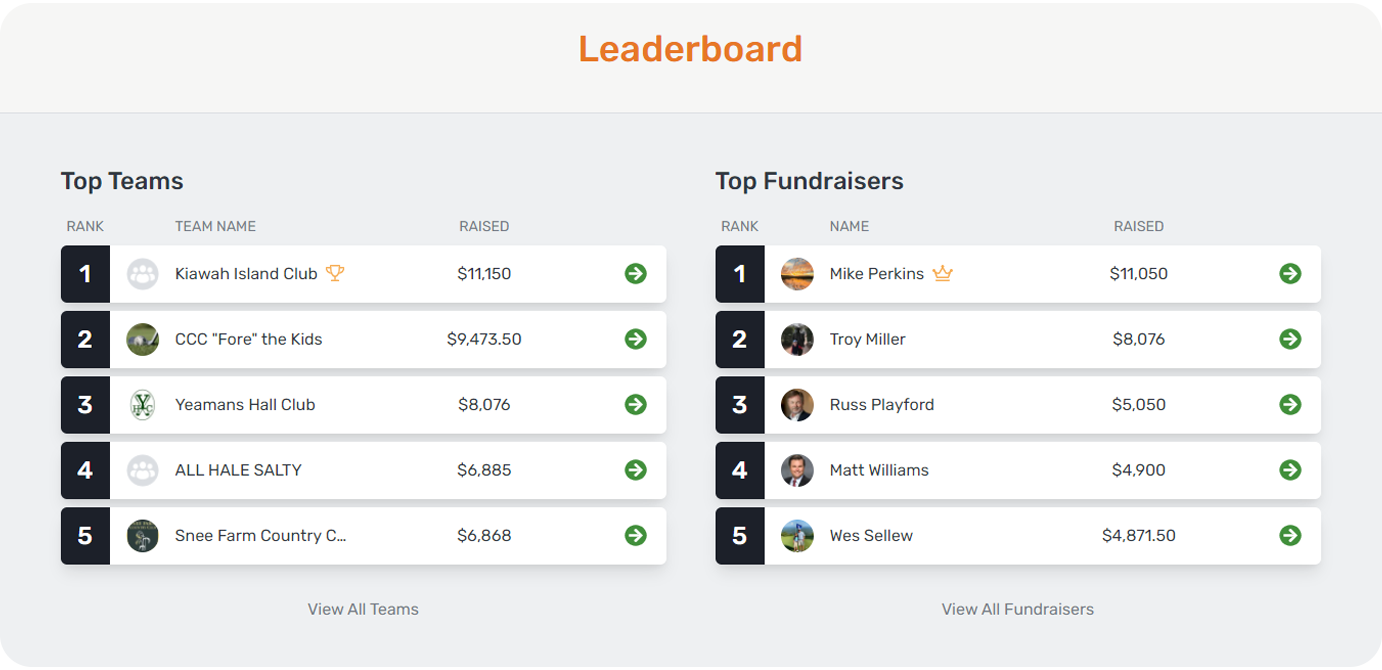 Success by the Numbers
40 teams
96 golfers
8,690 holes played
44,000 swings
1,800 miles of golf
1,430 pledges/supporters
$166,000 funds raised
The overall event was a success with participants excited to join the challenge again next year. Top Team Fundraising Honors went to Wes Sellew & Sted Dowd for raising nearly $9,500. While runner-up Troy Miller, best summed up the participant's experience: "Most importantly, I've raised over $7,500 for The First Tee in an effort to make golf more accessible to every child in Charleston. Thank you again for your support in this adventure; it was equal parts physical, mental, spiritual, and educational. And all fun."
Share this Story:
Published on January 19, 2021
by Dave Costlow